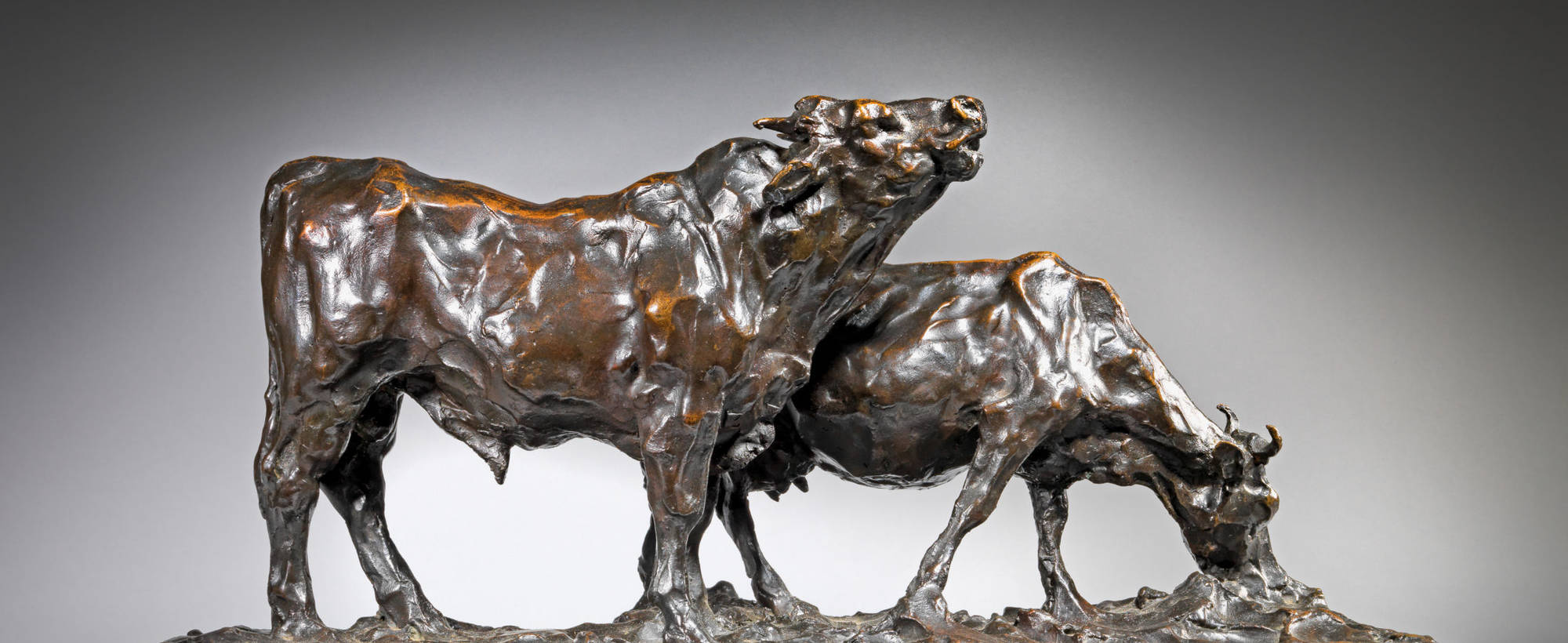 Chapeau à Frankfurt Reflections on Impressionist Sculpture
The Sladmore Gallery hosts exhibition Chapeau à Frankfurt to coincide with the film premier of the Staedel Museum Frankfurt's film exploring the exhibition En Passant.
The exhibition will continue the examination of how the attributes of Impressionism – light, colour and movement, found their expression in the vibrant sculpture of this period. The curators focus on the works of 5 sculptors - Edgar Degas, Auguste Rodin, Paul Troubetzkoy, Rembrandt Bugatti and Emile Antoine-Bourdelle.

On view will be a rare marble by Rodin, L'Amour qui passe which was conceived during a creative cycle in Rodin's work where he explored the theme of maternity. Rodin's Sculpture represented a break with tradition, and he was regarded as the 'Father of Modern Sculpture' and the experimental nature of his methods reveal the extent to which Impressionism influenced his technique.
A further highlight of the exhibition will be Troubetzkoy's insightful portrait of Rodin. This evocative foundry plaster depicts the great sculptor, in Troubetzkoy's trademark elegant and relaxed style. His beautiful portraits typify the impressionist style; his use of vibrant modelling to convey light and the movement of his subjects was unsurpassed and mark him out as the true impressionist sculptor.
Event Info
Date & Time
May 05 - July 09
Open Monday - Friday 10am - 6pm
Location
The Sladmore Gallery, 57 Jermyn Street, London SW1Y 6LX, UK
Tel: 020 7629 1144
Email: contact@sladmore.com