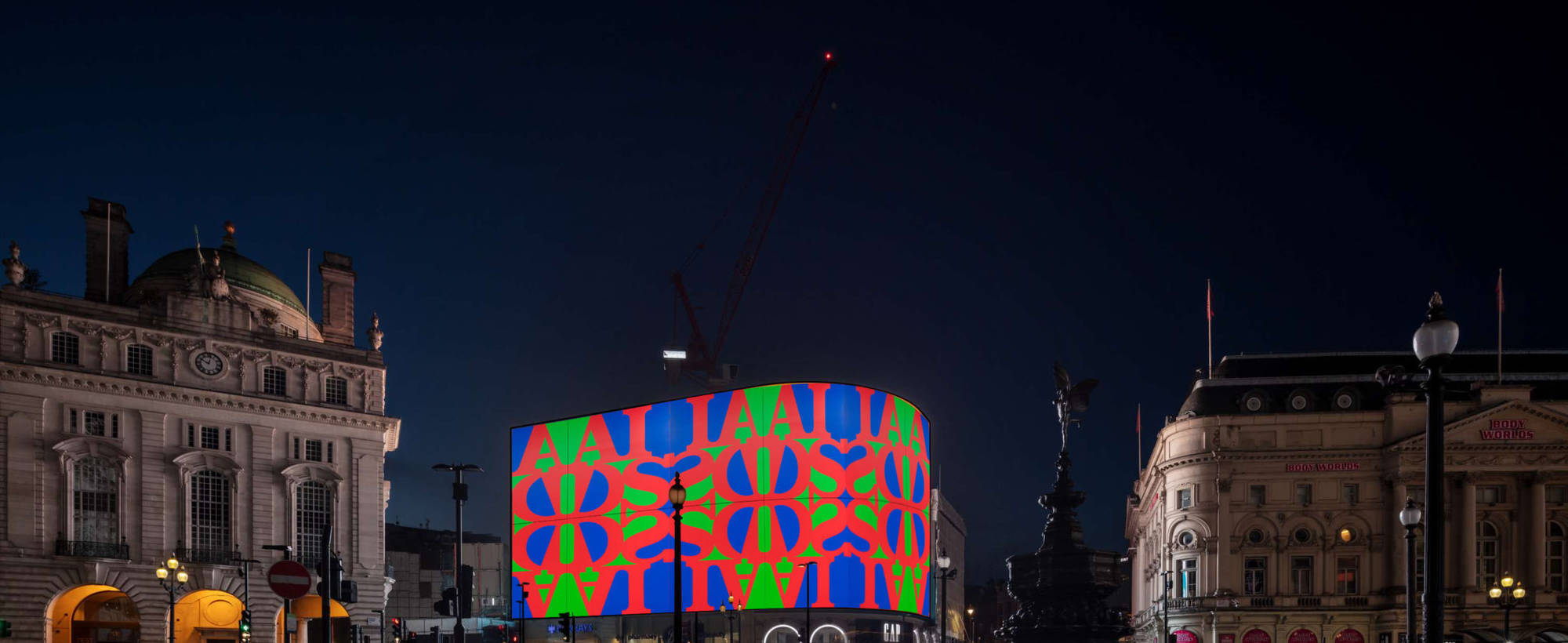 CIRCA PRESENTS: VIDEOVIRUS
Launching World AIDS Day, 1 Dec 2021, CIRCA presents VideoVirus, a powerful new film by AA Bronson and General Idea. Reimagining their historic Imagevirus for a global audience, the artwork comes to life in a hypnotic video animation that virally transmits their activist message across billboards in London, Los Angeles, Melbourne, Milan, New York, Seoul & Tokyo.
Throughout December, CIRCA is proud to partner with UNAIDS and Terrence Higgins Trust to mark 40 years since the disease was first recorded in 1981. A new work by AA Bronson, the sole surviving member of the General Idea art group, draws inspiration from the viral intentions of Imagevirus, which in the mid-1980s spread consciousness of the epidemic by reappropriating Robert Indiana's famous LOVE logo, virally transmitting the AIDS symbol through cities in the form of paintings, sculptures, videos, posters, and exhibitions.
Shown on the Piccadilly Lights at 20:21 from 1 - 31 December.