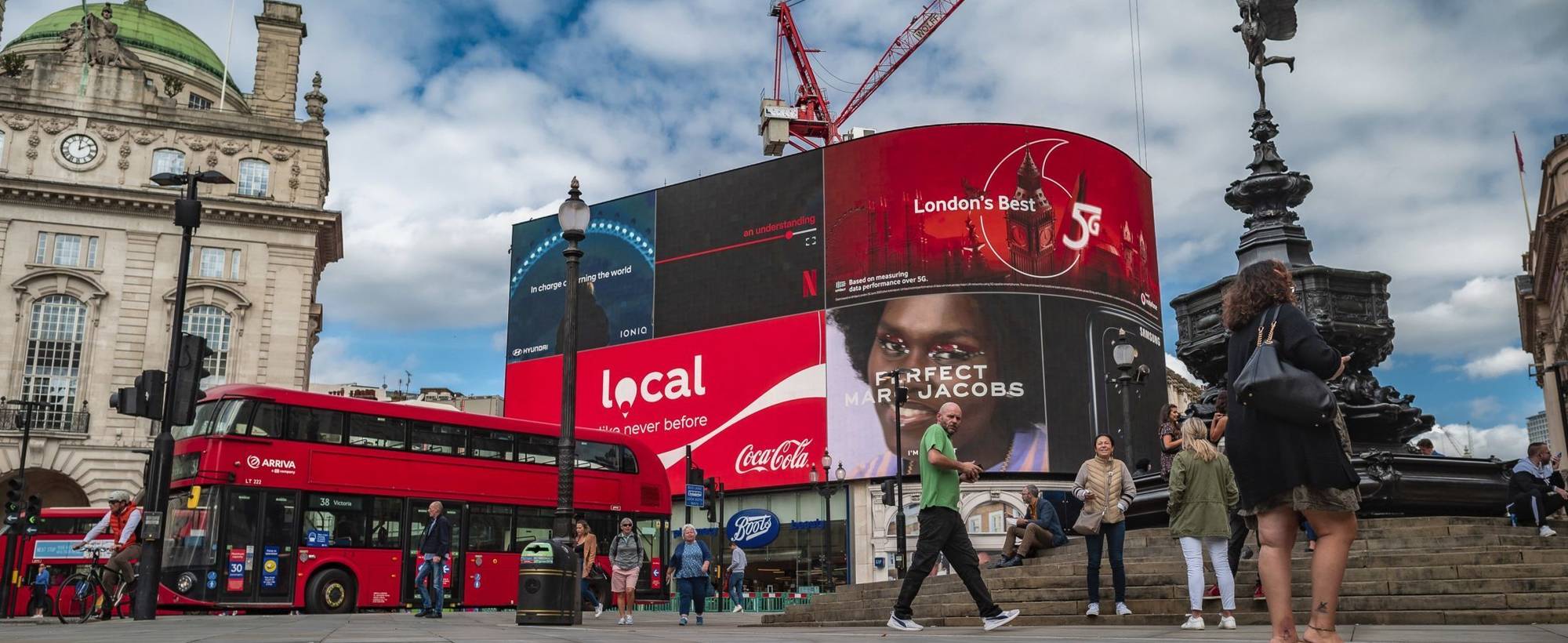 Outdoor installation
In Plain Sight for Inside Out
Within today's society we are increasingly used to having electronic screens embedded within our day to day activities. These electronic devices have almost become extensions of the body. Our dependence on technology brings us closer to a form of cybernetic organism with abilities to communicate with people all over the world in a second. These screens that have become ingrained in our psyche are constantly mixing three colours (red, green and blue) to create a seamless visual interface that mimics reality.
In Plain Sight sees three lit frames placed in the centre of Piccadilly Circus, however, where the screen should appear - there is a void. The lights will shift between red, green, and blue, mixing colours in plain sight rather than hidden behind the facade of a screen. Built from raw mild steel, LEDs and electric cable the sculptural units are unapologetic in their appearance. They contradict our current understanding of technology as sleek objects that are perfectly formed.
The rectangular space in the frame draws parallels to the rectangular screens of our day to day life. The familiarity of the historical setting of Piccadilly Circus is contrasted with the sculpture highlights technology's power to create alienation and social estrangement from the familiar. The area surrounding the installation will be transformed by a strange range of colour hues and tones thus transforming the whole environment into a place of otherness.

In Plain Sight by BCW
For MT Art and Art of London
As part of Westminster's Inside Out festival

This weekend | Piccadilly Circus
You May Also Like