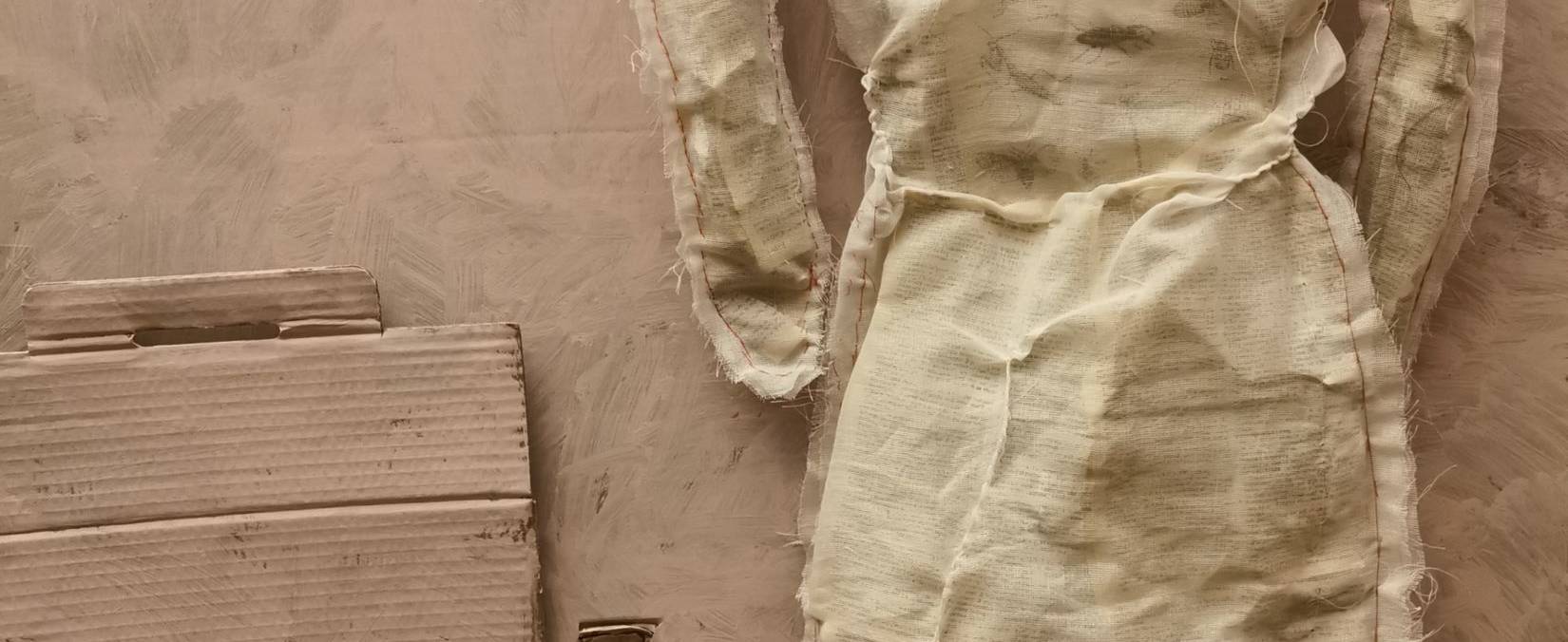 Lito Apostolakou: Pop-up artist in residence at Princes Arcade
Empty spaces are being transformed into art galleries all around the West End this summer. Bringing creatives to the forefront, and giving them residencies at pivotal locations in the heart of London to showcase their work and talents.

This initiative launches with Lito Apostolakou, an installation and mixed-media artist. Working with assemblage structures, drawing, and moving image, Lito's pieces engage with the architecture of remembered space, in particular the concept of exploring domestic interiors as archives of intimacy shaped by memories and fictions.

The installation, Clothes You'll Never Wear challenges the function of the retail space as a site of fast fashion consumption by transforming it into an immersive workshop and creative hub for making, reusing and sharing.

Artist in residence Lito Apostolakou uses waste materials to create textile sculptures based on personal stories, memories and perceptions of identity. Drawing inspiration from visual, textual, and audio resources, she invites members of the public to join her in using recyclable materials and waste fabric to create imaginary garments.

Clothes You'll Never Wear responds to the climate change crisis by transforming waste into visual expressions of identity and by reimagining the high street as a centre of creativity. Princes Arcade links the cultural hub of the neighbouring Royal Academy with the bespoke menswear retailers of Jermyn Street, with the project representing a conceptual and physical bridge between both.
Visitors will be able to witness the collection of absurd garments develop and grow, learn about the stories that inspired the pieces, or join in a series of workshops. The project will be documented throughout, culminating in a catalogue to be shared with a wider audience, while participants will be able to collect their creations at the end of the residency.
See more about the pop-up on Lito Apostolakou's @clothesyoullneverwear Instagram page.