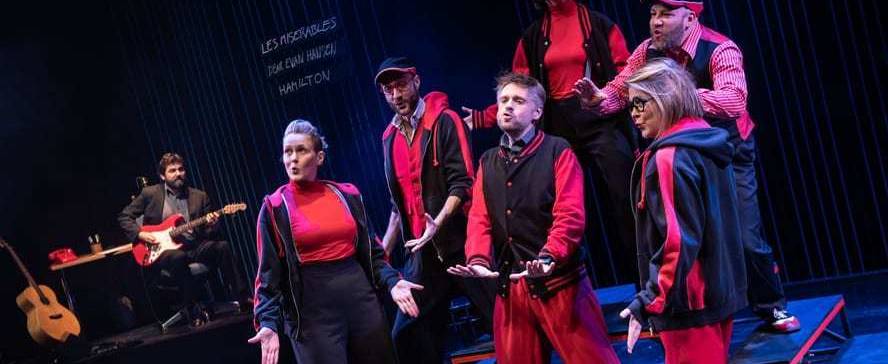 Showstopper! The Improvised Musical
The only musical performed in the West End without ever even being written. Improvised musical theatre group The Showstoppers transform audience suggestions for setting, musical styles, show title into a an entirely new musical every night!
Being labelled a must-see show at the renowned Edinburgh Fringe Festival, for twelve years running. Showstoppers has also experienced a critically acclaimed West End run and boasts an Olivier Award. The Showstoppers have blazed a trail in world-class improvised musical comedy and delighted audiences internationally. Having staged over a thousand one-off musicals, Showstoppers is back at the Garrick Theatre for a limited run of one-night-only musical extravaganzas.

Guaranteed to impress, The Showstoppers create shows packed with high drama, superb lyrics, dazzling dance routines and catchy melodies which are entirely made up on the spot! Every Showstopper! performance is a brand-new musical West End hit waiting to happen!
Event Info
Date & Time
- October 12
Location
Garrick Theatre, Charing Cross Road, London, UK
Tickets & Prices