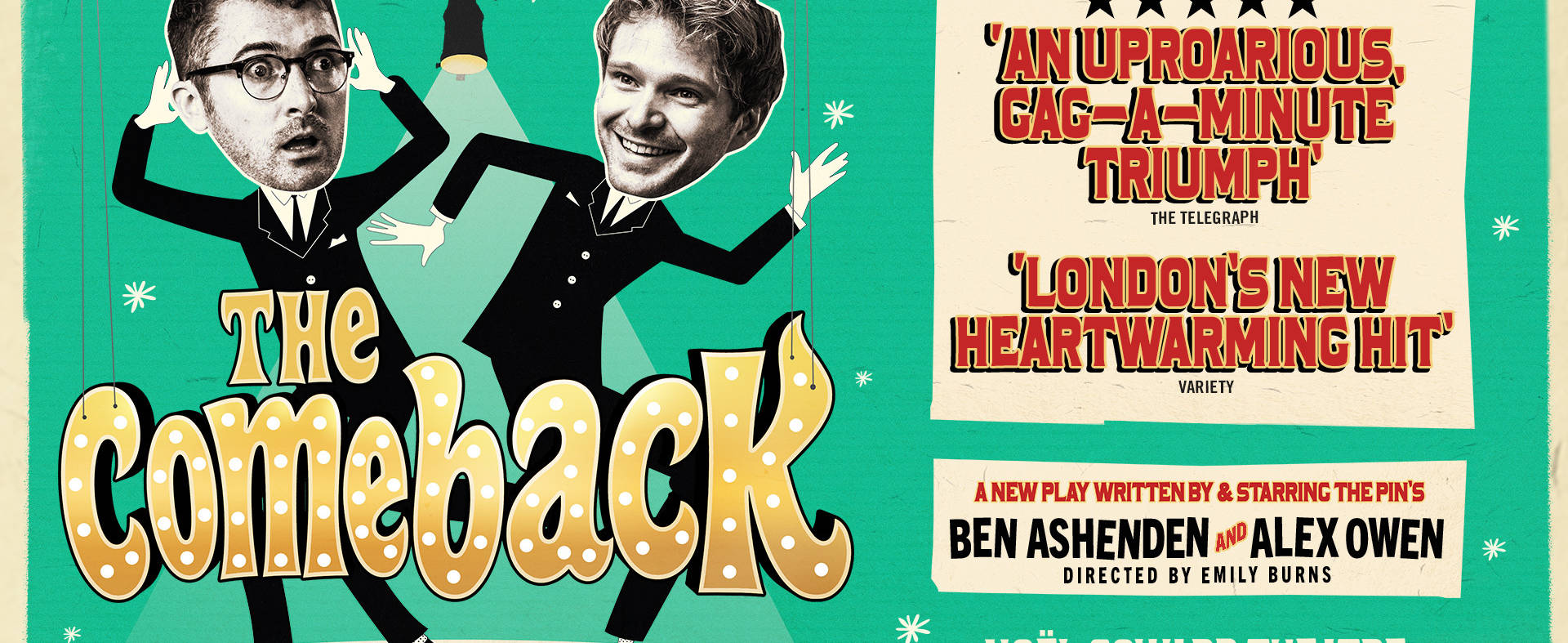 The Comeback debuts at the Noël Coward Theatre this July.
From award-winning Ben Ashenden and Alex Owen the the play tells the story of two double acts fighting for control of the most chaotic, farcical and high-stakes gig of their careers. The play is set to be an uplifting, laughter-inducing exploration of nostalgia and friendship. Each night the show will also feature a celebrity guest!

Set as the duos have been set to perform as a part of a comeback tour to a sparse crowd in a sleepy seaside town. When it is revealed that a Hollywood director is in the audience, each duo spies this as their opportunity for their last ditch attempt at finally getting their big break. The competition is on and chaos, sabotage and farcical hilarity ensues in a desperate battle for the limelight.

Event Info
Date & Time
July 07 - July 25
Location
Noël Coward Theatre, Saint Martin's Lane, London, UK
Tickets & Prices