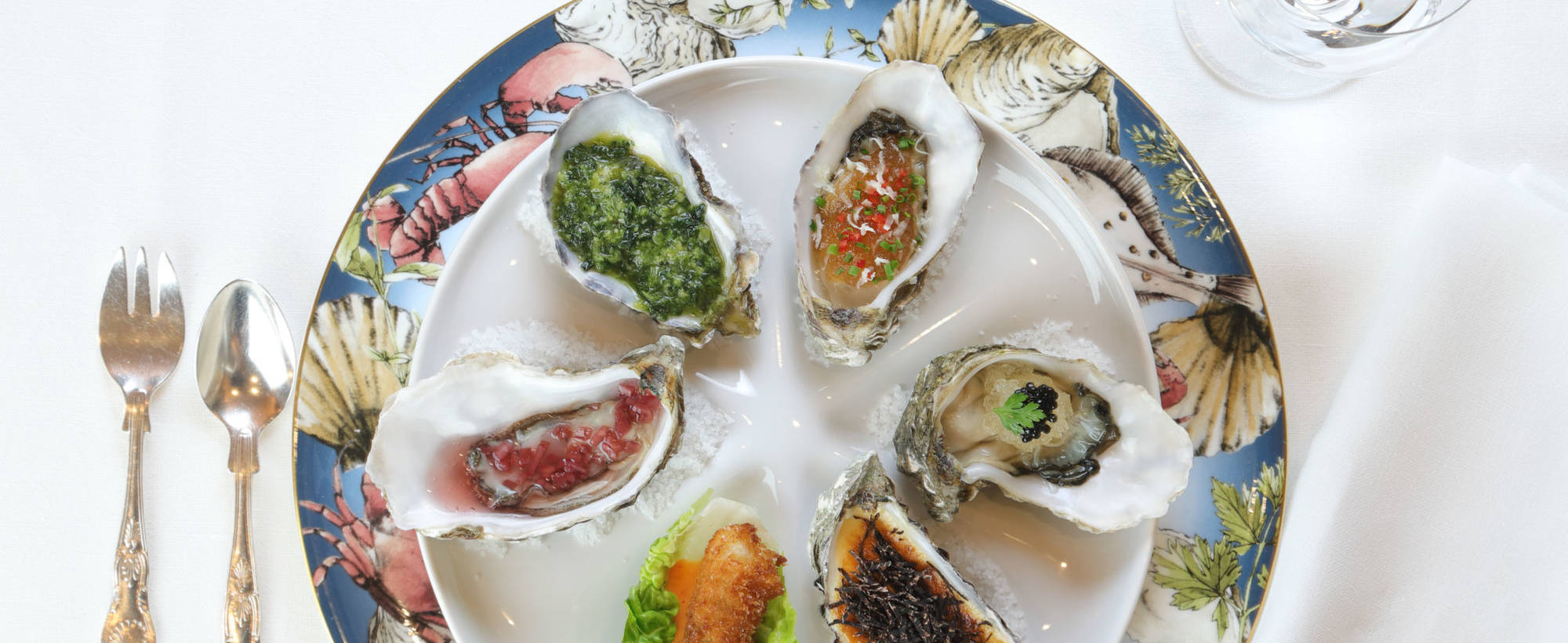 Join Wiltons for a comprehensive and satisfying two-hour oyster masterclass in collaboration with champagne brand Nyetimber. This is the perfect opportunity to uncover the art of oysters - from shucking to eating. An expertly designed class for the curious, the novice and the aficionado, bust the myths that surrounding oysters, discover the health benefits and sample a range of oysters from around the British Isles.
Wiltons have partnered up with champagne brand Nyetimber to deliver this detailed and delicious masterclass taking place throughout September and each class will include Nyetimber Classic Cuvee NV, Blanc de Blanc Vintage and Classic Cuvee 2009 with an ambassador from Nyetimber hosting the tasting and taking you through the pairing.
The Oyster Masterclass will take place at 6pm on every Mondays in September and includes an informal yet informative presentation, a dozen oysters and 3 glasses of Nyetimber.

Event Info
Date & Time
September 05 - August 29
Tickets & Prices
Taking place every Monday in September
Reserve your place at The Oyster Masterclass, or perhaps purchase this as a gift for a loved one to learn the art of the oyster.
A maximum of eight guests per session, priced at £85 per person
Find out more