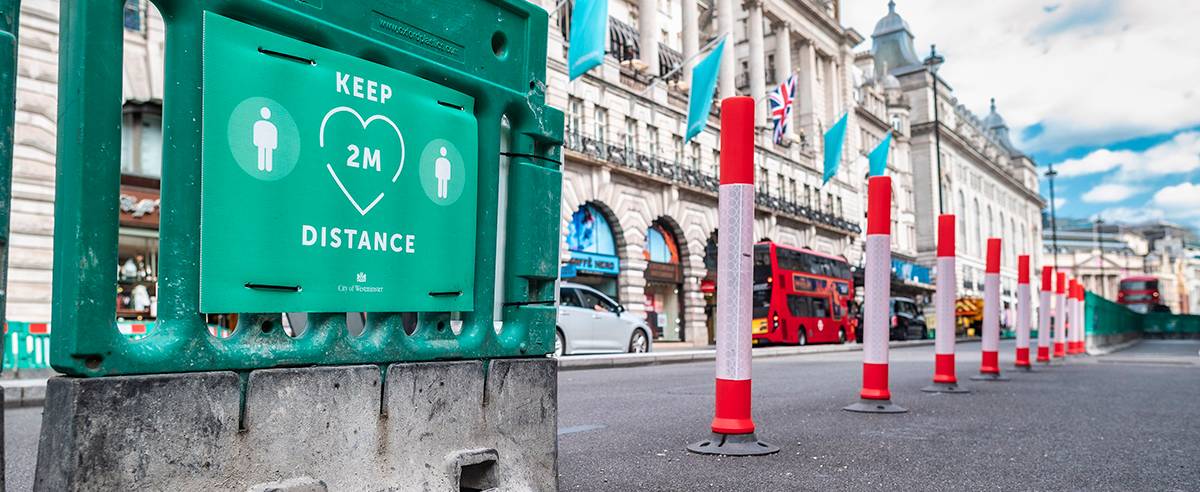 Statement of care from Art of London
Updates
Thank you for visiting Art of London online.
From 00:01 on Tuesday 5th January 2020, England moved into the highest tier of Covid restrictions, national lockdown.
The official government advice is to stay at home. Due to the current situation, all art galleries, cinemas, theatres, restaurants, bars, casinos and non-essential retail will temporarily close. However, those that offer online access, takeaway or delivery service will still be operating.
We continue to support local businesses and neighbours who are trading online and we look forward to welcoming visitors back to visit the heart of London as soon as it is safe to do so.
There are still plenty of ways you can continue to support the businesses you love during these challenging times, from food delivery and virtually exploring London's art galleries to online shopping and gift vouchers. We are working hard to be accurate but these are unprecedented times so please find out which of your favourite venues are still operating throughout lockdown by visiting their social pages or websites.
Daily Exercise
If you live locally and can walk to the heart of London safely, don't miss CIRCA's free public art display on the Piccadilly Lights in Piccadilly Circus to help bring a smile to your face during these unprecedented times.
Don't forget to tag us @theartofldn for the chance to feature on our social channels.
Hand Sanitising and Face Coverings
Since you've been gone, changes have been made right across our neighbourhood. You will find hand sanitising stations dotted around which are free for you to use as you explore the area on your walks. If you are lucky enough to be able to visit, we ask that you wear a mask to help keep everyone rest assured.
Whatever you decide, follow @theartofldn on Facebook, Instagram and Twitter to stay up to date on the latest offerings from London's arts and cultural epicentre.
Plus, subscribe to the Art of London e-newsletter to receive the latest news, eye-opening interviews and a celebration of art in every form straight into your inbox.

Subscribe to hear more from Art of London.
We look forward to welcoming you back to rediscover London's West End safely again soon!
Update Info
Published
05.01.2021 - 4 months ago
by Ellie Blake
Category