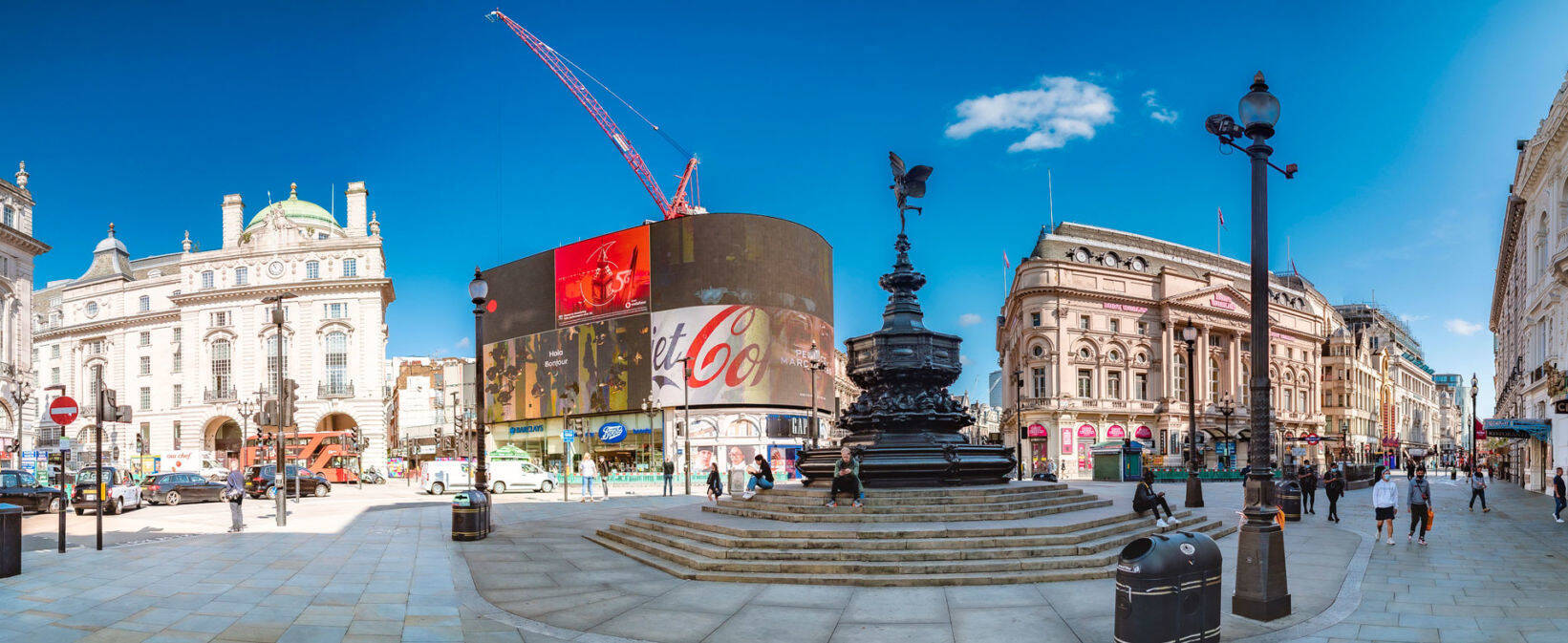 About
Art of London showcases a creative district brimming with inspiration in the epicentre of the global city of culture.
Our Manifesto:
Art of London showcases art in every form, 24/7, behind the legendary doors of institutions, theatres and retail, and flowing through the area's streets and laneways, to create an exceptional 'Gallery without Walls'.
In this age of experiential culture, we seek originality and authenticity, as well as new modes of engaging you in a diverse cultural journey.
Art of London celebrates the transformative power of art and culture and will highlight London's place at the epicentre of cultural expression, in the past, the present and into the future.
Whether you are looking for an authentic and immersive travel experience or want to explore a unique way to experience a destination you frequently visit, we will capture your imagination with curated experiences.

Our Cultural principles
1. A Cultural District for London
Art of London will showcase a diverse ecosystem of creative individuals and cultural organisations who produce world renowned art, craft, fashion, food , as well as trailblazing cultural experiences and ideas.
2. Gallery Without Walls
Gallery Without Walls is a physical and intellectual idea, transforming the West End urban realm into place for original creative expression. It explores the way we can engage in creative dialogue and experiences, artefacts and projects outside of the gallery, museum or studio. Culture is the key to unlocking the seductive power of city space and acts as a catalyst and tool for defining the individuality of the area. A Gallery without walls, will let you experience the West End with eyes wide open, paving the way for more dynamic, responsive interpretations of the urban environment through culture.
3. Original & Bespoke Culture
Art of London advocates the creation of cultural outputs that are original and challenging, whether a new production, gallery launch, a new product or event or a cutting-edge piece of research. We seek to foster creativity and drive innovation.
4. Participation & Inclusion
Art of London connects the West End's cultural offer, enhances participation and encourages greater engagement. We support events, experiences and projects that invite and involve new audiences and contribute to a total programme for the area that is inclusive and accessible year-round.
We seek to develop a welcoming environment for a wide range of people, including residents, workers and visitors.
5. Art in Every Form
Art in Every Form embraces the skill and intelligence that goes into all aspects of cultural life in the area, from fashion and the culinary arts, to theatre and business.
It promotes cultural expression made visible across all mediums and artforms and across all art and business platforms. Art of London encourages collaboration across the area's unique artistic range of performing arts (dance, theatre, music); media arts (photography, film, digital, immersive); visual & fine arts (craft, painting, sculpture, installation); design (architectural, product and environmental design), as well artisanal excellence (food, haberdashery, tailoring and antiquarian and booksellers).
Sponsorship & Partnership:
Our channels form a powerful network enabling us to share content from our area and amplify our messaging. Using our social media channels, websites and databases, we keep both our visitors and members connected, and offer plenty of opportunities for business members to get involved.