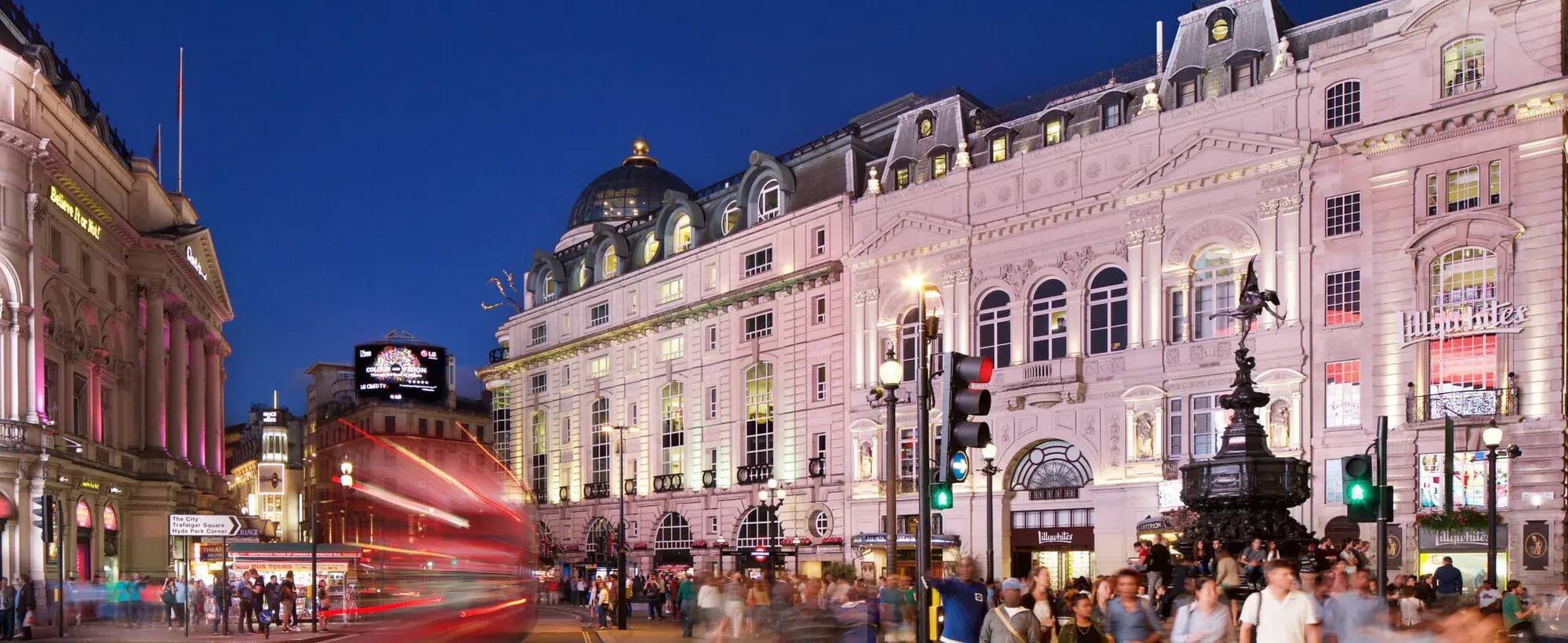 Art After Dark: Summer Edition
We're delighted to announce the Summer Edition of Art After Dark! Get ready for two art-filled nights across London's West End on the 29 & 30 June. Explore world-class art institutions including the National Gallery, Royal Academy of Arts and National Portrait Gallery, outdoor public art, as well as cutting-edge independent galleries across Piccadilly and St James's.
Event Info
Date & Time
June 29 - June 30
Thursday 29th 6-8pm & Friday 30th 6-9pm
Explore the vibrant art scene after sunset with free late-night gallery openings, outdoor art installations, and the finest dining and drinking spots. The perfect way to uncover the vibrant world of art after hours!
What to Expect:
The West End Gallery HOP!, in collaboration with Mayfair Art Weekend, returns on Thursday 29th, showcasing London's vibrant art scene. Renowned independent galleries take centre stage, allowing art enthusiasts to hop from gallery to gallery and experience art after hours. The event spans Mayfair, St. James's, Soho, and Fitzrovia, engaging visitors with impressive collections and cutting-edge trends.
On Friday 30th June, iconic art institutions - The National Gallery, National Portrait Gallery and Royal Academy of Arts open their doors late into the evening, for Londoners to explore art at night.

This summer, we have partnered with artist Amelia Kosminsky and florist Philip Corps to bring you a moment of beauty and tranquillity in the heart of the capital. Watch out for a floral takeover of Piccadilly Circus and screenings of video artworks by Amelia Kosminsky on the Piccadilly Lights.
Kate Bryan is an art expert and the Head of Collections at Soho House. She also hosts 'Galleries on Demand' on Sky Arts. With a deep passion for making art more accessible and exciting, her main goal is to ensure everyone can engage with and enjoy art.
Let's join Kate as she takes us on a journey through Art After Dark and shares her experience.
Image Credits

FUJIFILM ©

Stern Pissarro Gallery ©

Martin Beisly Fine Art ©
The National Gallery ©
The Royal Academy of Arts ©
Cristea Roberts Gallery ©
Saatchi Yates ©
PinPep ©
You May Also Like
Art After Dark: Where To Dine
Art After Dark
As an Art After Dark attendee, you'll gain exclusive access to an array of offers. London's culinary scene boasts an unparalleled range of cuisines, atmospheres, and locations, making it a true paradise for food lovers. With our exclusive Art After Dark offers, you'll have the chance to savour some of the city's finest eateries.
Read more
about Art After Dark: Where To Dine