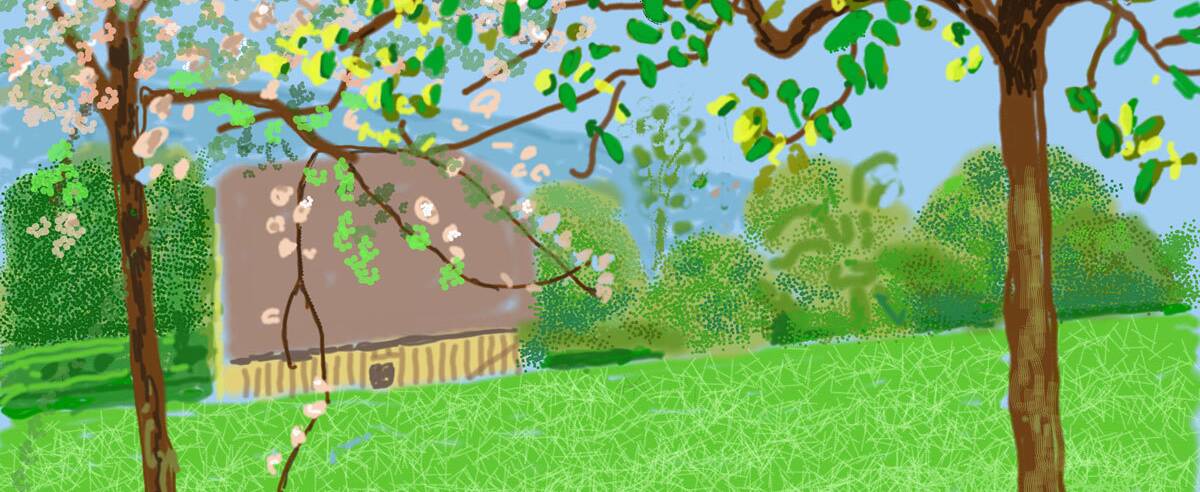 David Hockney: The Arrival of Spring, Normandy, 2020
At the beginning of the coronavirus pandemic, Hockney, along with much of Europe, and the world was in lockdown. Based in his Normandy home, David Hockney explored a period of intense activity charting the unfolding of Spring, using an iPad to 'paint' his pieces.
Hockney said of his creative process, 'When the lockdown came… we were in a house in the middle of a four-acre field full of fruit trees. I could concentrate on one thing, I did at least one drawing a day with the constant changes going on, all around the house. I kept drawing the winter trees, and then the small buds that became the blossom, and then the full blossom.'
Hockney's focus on the emergence of spring instead celebrates the natural world and urges people to 'love life'. This will be the first time the works will be exhibited, opening exactly a year after the works were made. Hockney has been fascinated by conveying the passing of time through painting and the exhibition will present over a hundred works.