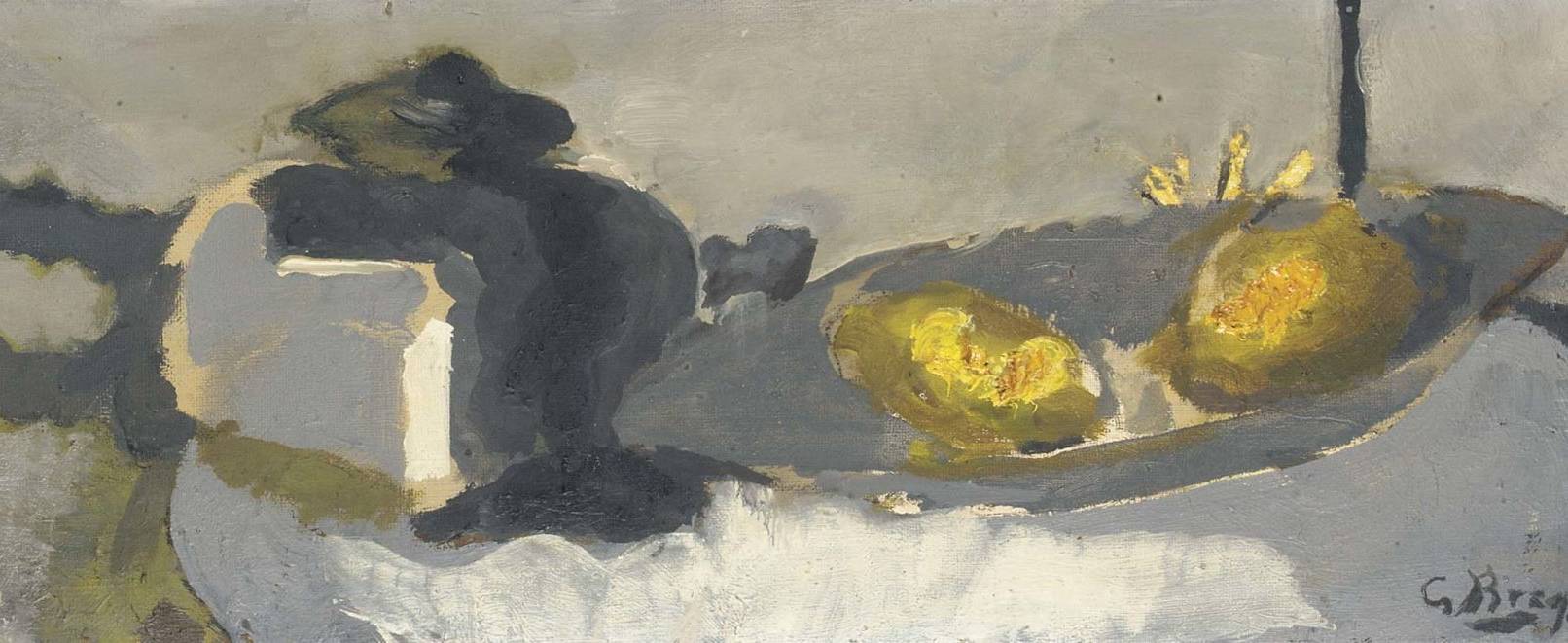 George Braque at Bernard Jacobson Gallery
Bernard Jacobson Gallery holds the first solo exhibition of Georges Braque in London since Braque: The Late Works at the Royal Academy, nearly 25 years ago. The exhibition will bring together 17 still-life paintings, made between 1922 and the 1950s.

Born into a family of painter-decorators, Georges Braque was introduced to art from a young age. After moving from the outskirts of Paris to Le Havre, Normandy, he learnt the techniques of the family business, and refined his talents at local art classes where he met the Raoul Dufy and Othon Friesz.
Through his own artistic evolution, Georges Braque came to invent Cubism, a revolutionary movement that shook-up the art world and become the single greatest innovation in painting since the discovery of perspective in the Renaissance. Collaborating with Pablo Picasso, working unceasingly, in a continuous and productive friendship that built up momentum around the radical Cubist ideas.
These elements that Braque created would remain with the artist for the entirety of his career, and although he moved on from the movement, he would often embed certain Cubist ideas within his later works, as seen in Verre et compotier (1922), a still-life in which the artist incorporated lettering from the title page of a newspaper (Le Petit Journal).

By the 1960s, Braque was regarded internationally as one of the very greatest 20th Century artists, and in 1961 the first ever retrospective exhibition of a living artist was held at the Louvre, entitled L'Atelier de Braque. This would not be the last time the Louvre would honour Georges Braque. In 1963, following his death on the 31st August, André Malraux organised a state funeral in the courtyard of the museum, an immense honour only accorded to the greatest leaders and artists of France.