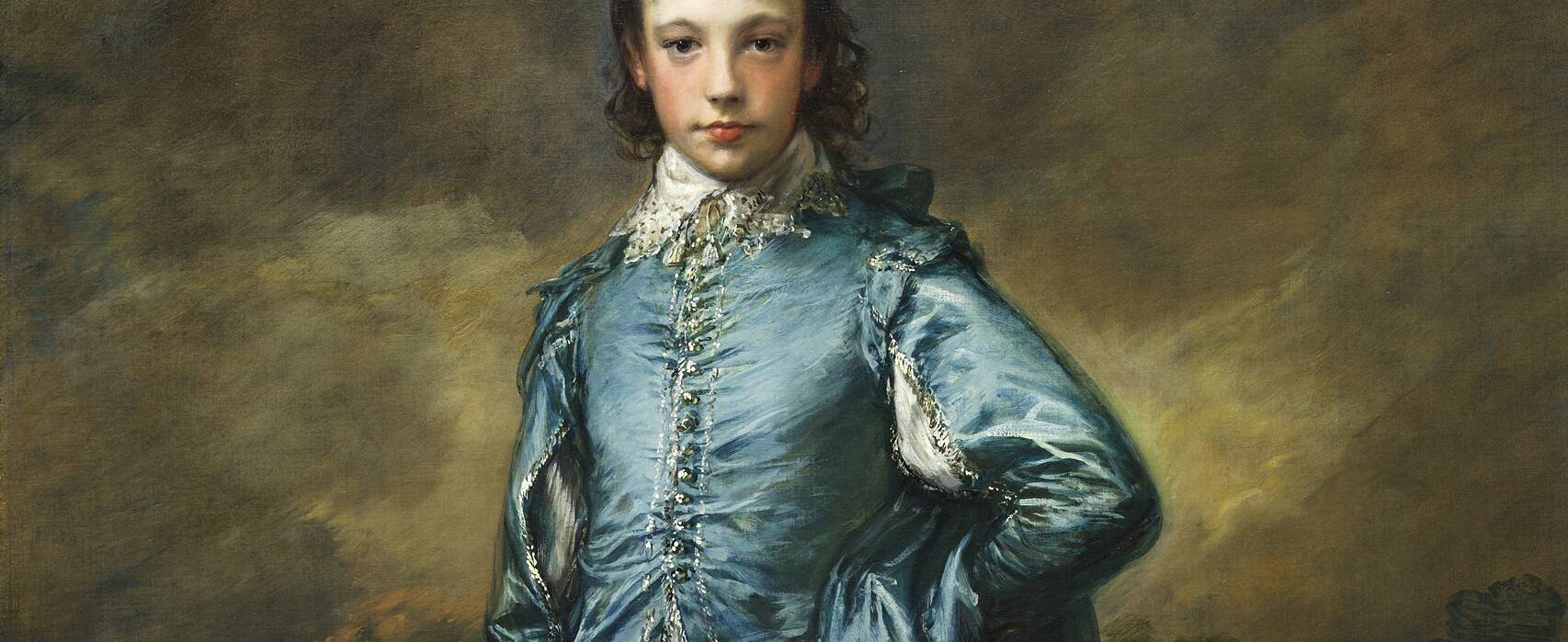 Thomas Gainsborough's Blue Boy
Thomas Gainsborough's 'The Blue Boy' hung at the National Gallery for three weeks in the winter of 1922.
After its three week stay at the gallery, the famously beloved painting then sailed across the Atlantic to its new home in California. A century later, to the day, Gainsborough's masterpiece makes a glorious return to Trafalgar Square where the striking painting will once again go on display at the National Gallery in London's West End.
Though the identity of the boy in blue has been much speculated about, his exact identity is uncertain. On a child-sized canvas, the youthful subject is dressed in an eye-catching blue costume and has come to be a symbol of boyish childhood. Through a series of high profile exhibitions, prints a countless copies by artists 'The Blue Boy' has become one of Britain's most beloved sons.

A nod in homage to his hero, Van Dyck, 'The Blue Boy' is an 18th century staple of British art, and one of Gainsborough's most notable paintings. Referenced widely in popular culture, including references by contemporary artists and nods in Hollywood films.

After exactly 100 years, this momentous exhibition reunites 'The Blue Boy' with the British public and with the paintings that inspired it. This year's exhibition of 'The Blue Boy' will be the first time the painting has been loaned by The Huntington, California making this a once-in-a-century opportunity to see this iconic work in the UK.