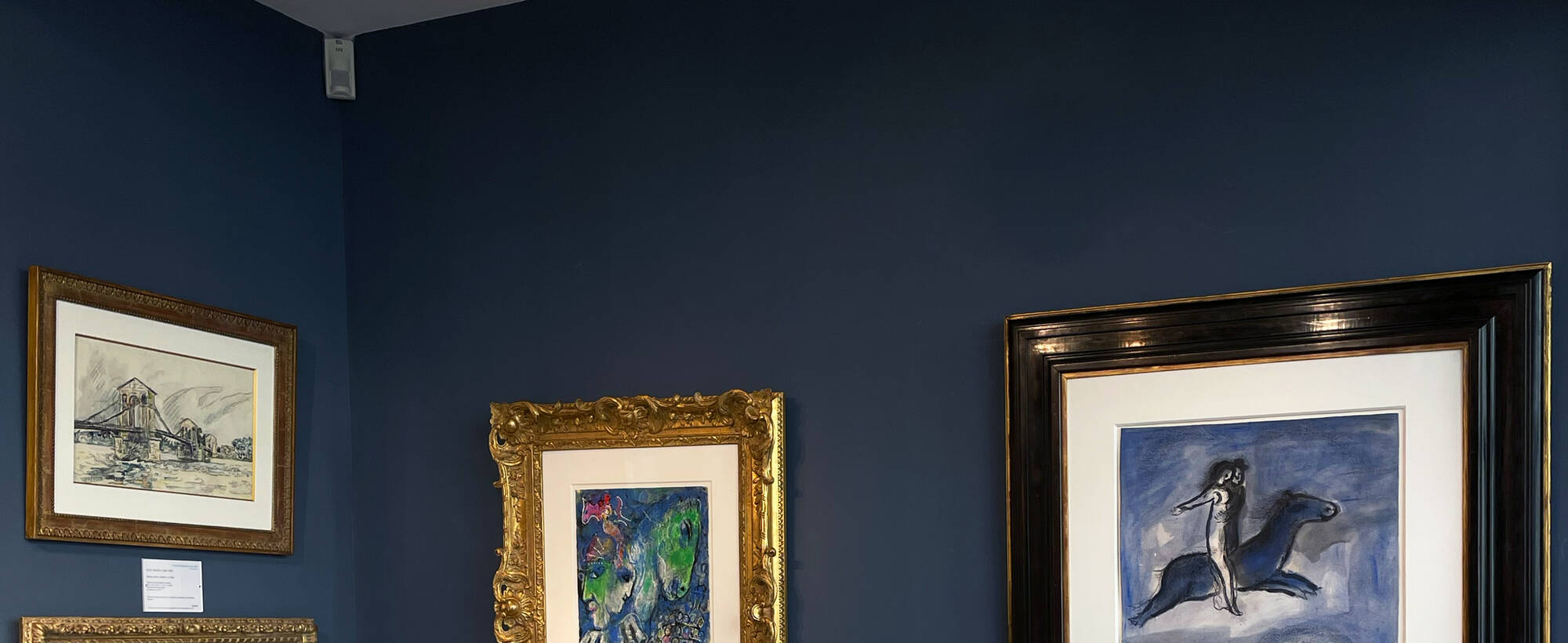 Uncover Art & Culture of The West End with Charlotte Tchaikovsky
Updates
In celebration of Art After Dark, Art of London asked some of St James's leading galleries participating in the programme to devise their own ideal Art After Dark itinerary. Today Charlotte Tchaikovsky from Stern Pissarro Gallery talks to Art of London about her perfect night of culture in the West End.
To start the evening in elegance, it is worth popping to Richoux, a celebrated English restaurant dated from 1909 and founded by two French émigrés. The restaurant fuses its British surroundings with French heritage, offering some of the most heavenly patisseries - well accompanied with a flat white. The tarte tatin is one of my favourites and goes very well with a scoop of vanilla ice cream. Fortunately, a boost of sugar does not go amiss when walking around the hustle and the bustle of the West End.

After window browsing through the Burlington Arcade, a hop to the Royal Academy is a must, especially to see the recently opened annual Summer Exhibition. Running without interruption since 1769, the Summer Exhibition is the world's largest open submission displaying works in every medium. Arguably, it is one of the best ways to discover new artists and a range of exciting talent in London, with the 19th century salon style hanging, providing a real treat for the senses.

Next stop, located in St James's, at the heart of the London art scene, do not miss out on Stern Pissarro Gallery's exhibition 'ART on PAPER: 1920 to 2020' ending on the 1st of July. The show brings together their finest modern and contemporary works on paper. With highlights by blue chip artists such as Matisse, Picasso, Chagall, Calder and Kusama, the selection covers a range of styles, moods and techniques, to provide an insight into the intimate world of paper.

In addition to the exhibition, Stern Pissarro Gallery specialises in Impressionist, Modern and Contemporary art as well as Camille Pissarro and his descendants. It is situated over two floors in the iconic Target House building on 66 St James's Street, Mayfair. Designed by British architect Rodney Gordon, the building's eye-catching bronze anodised aluminium cladding makes it a pinnacle of Modernist architecture and a landmark of the area.

Finally, after viewing an incredible range of art as cultural night-owls and whilst the lights are dimming, it is the perfect time to dine in this luxurious part of London. Enjoy a glass of champagne and some oysters at The Wolseley and some of their mouth-watering and classical main dishes. Before becoming a European Restaurant in Mayfair, the Wolseley was historically a car showroom in 1921 and a Barclays bank from 1927.
Hope you enjoy discovering the astounding restaurants, cafés, art exhibitions and many more in St James's!
Update Info
-
Published
22.06.2023 - 5 months ago
Category