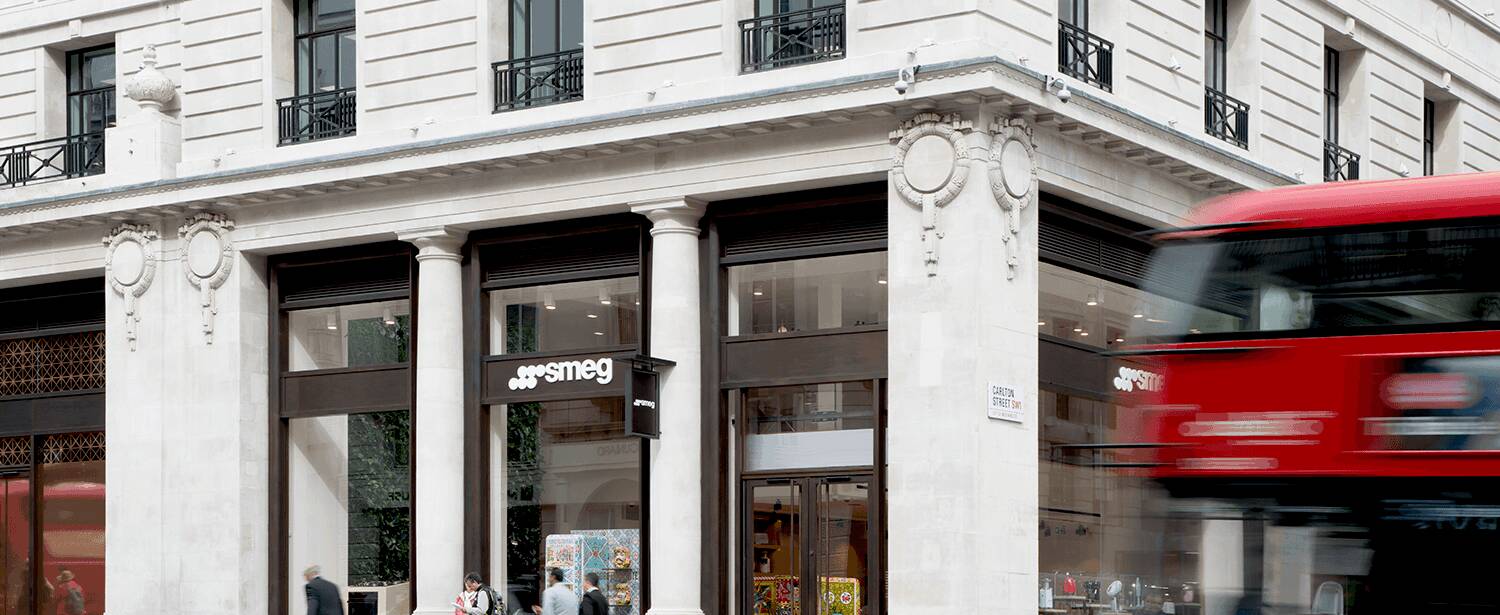 Smeg's Flagship Store, 14 Regent Street St James's, SW1Y 4PH
T: 0344 5735573
Smeg's new state of the art London flagship store is situated on the corner of the recently redeveloped St James's Market. Located amongst the West End's most exciting destinations. With an extensive range of large appliances, from ovens and cookers to fridges and dishwashers on display, the store also sells a wide range of small appliances and accessories, each with Smeg's hallmark signature style and design.
Opening hours:
Monday - Saturday: 9am-5pm
Sunday: Closed*
*Please note, from November the store will be open on Sunday from 12pm-4pm.