To help you make the most of your Art of London Season, be inspired by what to do, where to eat and how to be entertained. London's West End becomes a canvas bedecked with vibrant patterns and splash of colour, for the Piccadilly Art Takeover this summer which launches the Art of London Season. The season also houses other art related activations with The Augmented Gallery, Art Pop-up Projects and film and TV inspired characters in Scenes in the Square. The West End has become a gallery without walls for the summer season and Art of London brings you a taste of where to dine, and a glance at what to see and do. Explore art in every form this summer, from the culinary to the cultural.
Advena Immersive Installation x W London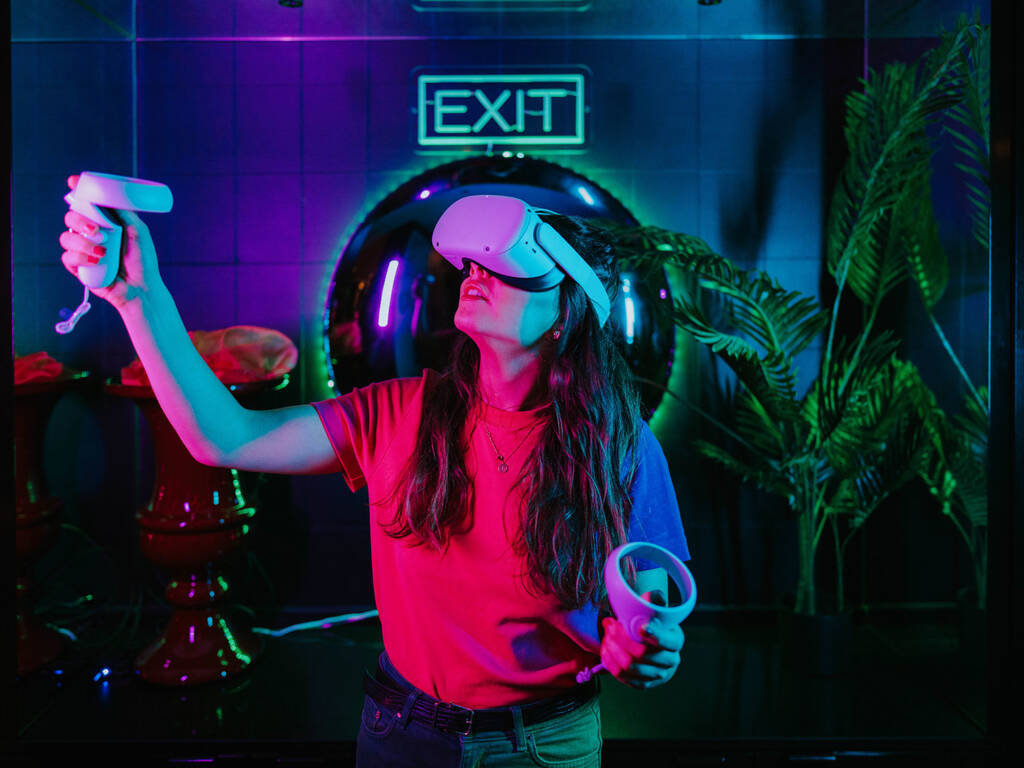 The W London hosts a virtual reality resort and immersive VR experience tapping into our unwieldy desire for escapism this summer. Transforming their signature WOW Suite into a visual sensation featuring tropical fauna wallpaper and colourful architecture, and a pink ball pit 'pool' in the bathroom. Escape to an idyllic landscape of opalescent orbs, wacky pink doughnuts, sunsets and warm beaches in a VR experience all from the comfort of W London.
In this experiential installation, artist, environmentalist and designer, Georgia Tucker explores the ecological and social impact of tourism and its corresponding resort culture. Advena is designed to be an overstimulating sensory experience, highlighting the excessive nature of current fast lifestyles and our insatiable craving for more stimulation.
After travelling to Advena, be sure to stop by the Perception Bar and try the exclusive Advena cocktails.
Tickets for this installation are FREE
Dine at the Parisian Café at Sofitel St James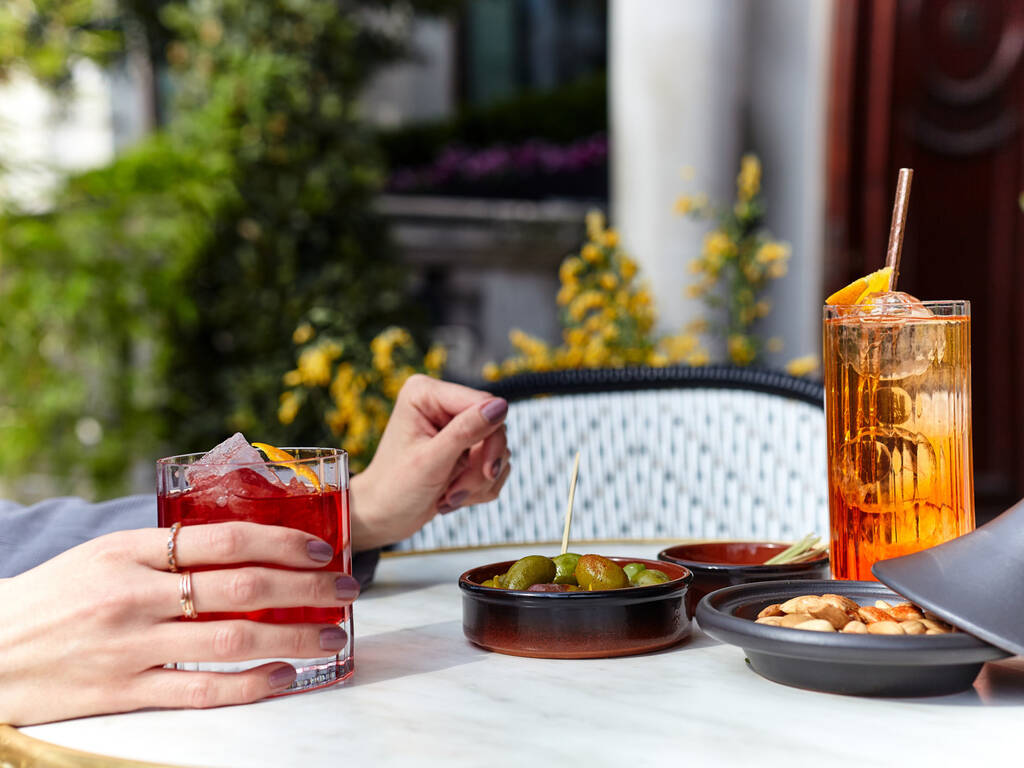 Dine outdoors at the Sofitel Hotel and discover their al fresco terrace recently opened in front of the stunning Grade II listed building, overlooking Waterloo Place, in the heart of the West End.
Explore a taste of France at the Parisian Cafe, serving dishes from Chef Anthony Demetre accompanied by Aperitivo style drinks, to help you to harness a feeling of summer escapism.
Open daily from 12pm to 10 pm, the menu suits every taste, with delightful Italian aubergines Middle Eastern style, line-caught wild sea bass, as well as the classic English custard tart for a sweet touch.
High Tea by Fortnum & Mason x Ronnie Scott's
After a sell out event in July, Ronnie Scott's will be swinging by the Diamond Jubilee Tea Salon at Fortnum & Mason's again this summer.

Every Thursday in August from 6-9pm, book your table to enjoy a slice of jazz with your High Tea as some of the jazz world's most exciting musical acts perform.

The Campari Bar at The May Fair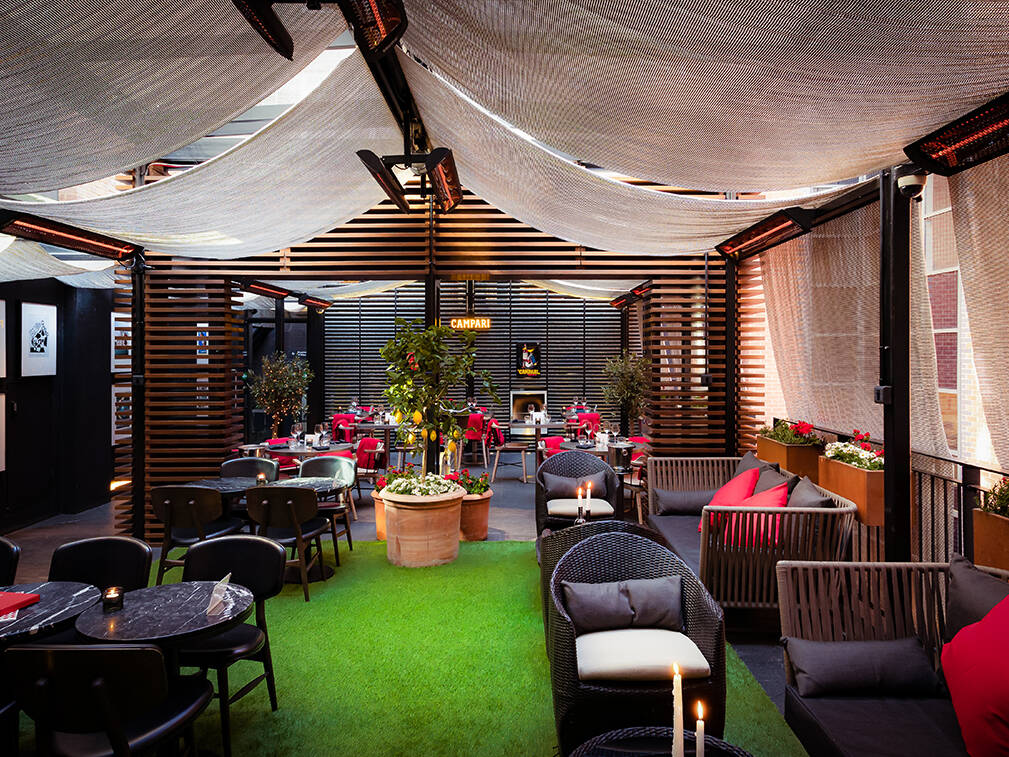 May Fair Kitchen unveils a brand new Italian inspired drink and dining destination situated on their rooftop terrace this summer.
The widely acclaimed May Fair Kitchen has unveiled their rooftop 'Italian terrazza' inspired by the verdant hills of Tuscany. The summer pop-up features a masterfully crafted selection of cocktails paying tribute the sumptuous Italian aperitivo, Campari.
The dining experience at the May Fair Kitchen Summer Terrace will showcase the best of contemporary Italian and Spanish cuisines, with the introduction of handcrafted pizzette and delicious desserts.