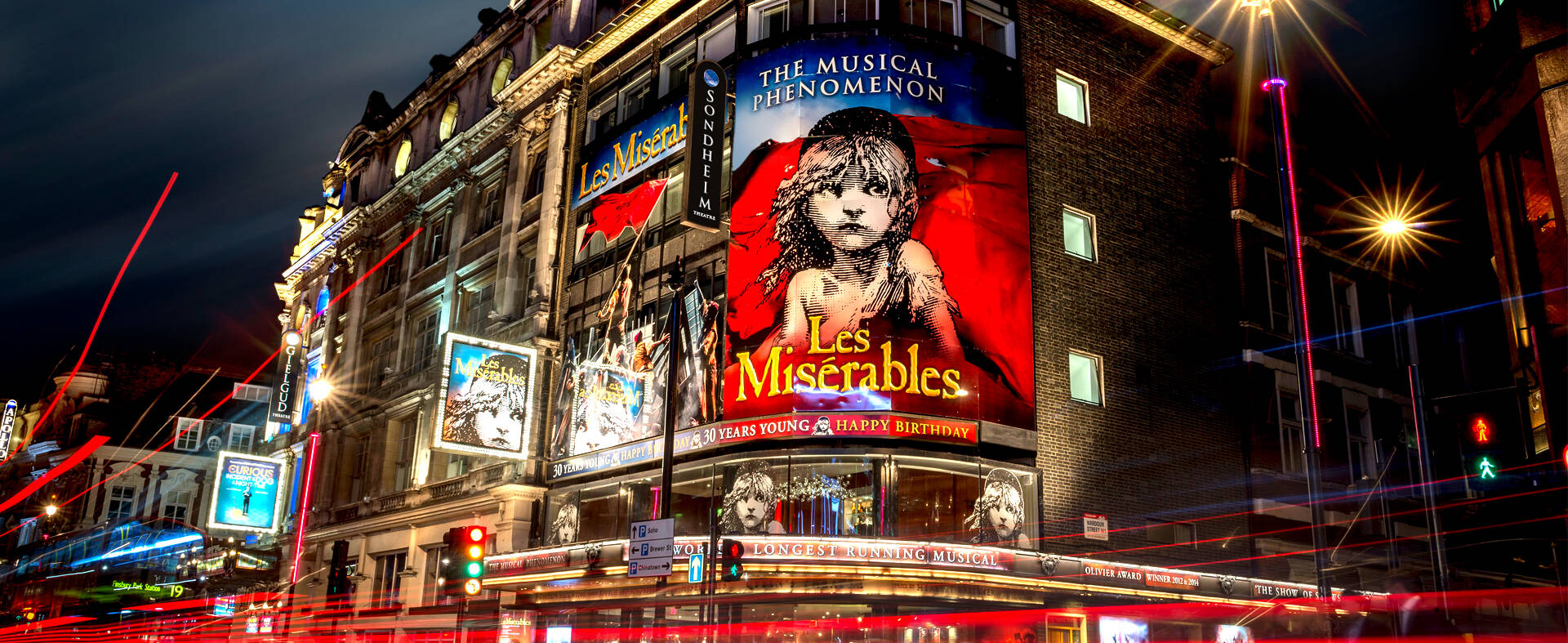 Five ways you can help the theatre industry
News
Want to know how you can help the theatre industry in 2021?
The theatre industry has faced an incredibly challenging year, with venues closed for the majority of last year.
Given a glimmer of hope towards the end of 2020, West End shows relaunched with a smattering of performances for those lucky enough to swipe-up a ticket to see a socially distanced production.
Now emerging into the new year, hurrah, the end of the pandemic is in sight – if a little way off.
The vaccines give us some much-needed hope that our lives will be largely back to normal by Easter. By which time, 30 million of those most at risk should be vaccinated. Who knows what might happen next but, based on current assumptions, you should once again be able to see your favourite shows and must-see productions with confidence.
Thus, now is the time to play your part and support the theatre industry at a time when it needs your support the most.
Our friends at Official London Theatre, operated by Society of London Theatre (SOLT), have been overwhelmed by the number of people asking how they can help to support theatres, shows and theatre professionals. If you too are wondering how you can help, here are five ways you can show your support from the comfort of your home.

1. Pre-book theatre tickets
There are a huge number of shows coming to the stage in 2021. All of which you can pre-book your tickets to right now. We've put together a list of upcoming shows which you can read more about here.
Fret not, for ticket holders that are affected by potential future cancellations due to covid measures, all tickets are entitled to be exchanged for future performances. Plus, you can claim a refund but at this time, we are asking audiences to consider exchanging tickets rather than requesting a refund as this will help venues stay afloat in these incredibly difficult times. What's more, who doesn't like the magic of the theatre to look forward to?
Show your continued support by booking your tickets and don't forget to share your experience using #BackOnStage.

2. Buy Theatre Tokens

Theatre is nothing without its audiences, so if you are able to, why not treat yourself or your loved ones with Theatre Tokens so you have something wonderful to look forward to when we all get through this.
The brilliant thing about Tokens is they have no expiry date so you can feel confident in these uncertain times that you will be able to see a show at more than 260 theatres across the United Kingdom, including the West End, as soon as venues reopen.
Operated by SOLT and UK Theatre, not-for-profit organisations, the two have run Theatre Tokens for 36 years so you can be reassured that every penny you spend is supporting the industry when they need it most, both now and in the future – so thank you.
If you'd like to find out more, check out Official London Theatre's article on 5 reasons to buy Theatre Tokens.

3. Donate to the Theatre Artists Fund & other charities

The Theatre Artists Fund has been set up to provide emergency support for theatre workers and freelancers across the UK. It is for theatre professionals who are in need of urgent and critical financial support due to the devastating impact of Covid-19 on the theatre sector.
This money will allow the Society of London Theatre to give grants of £1,000 to those in urgent need, and with the latest announcement, we desperately need further donations. The fund has already raised £4.8million but there are so many more theatre workers and freelancers who need your help. Your donations will help us to support them, so no matter the amount, big or small, please consider donating if you are able to.
You can also support the industry by purchasing some snazzy Show Must Go On! theatre merch from The Theatre Support Fund to raise funds for Acting For Others, The Fleabag Support Fund and the NHS Covid-19 Urgent Appeal.

4. Support your local theatre

Check out your local theatre to see what they're up to! Whether that's buying tickets to see a show when they reopen, joining a virtual live-streamed performance, or making a donation, your support is greatly appreciated.
Many theatres also have venue memberships or friends and loyalty schemes available to buy on their website. By purchasing one for you or your friends, you will not only inject funds into a theatre when it needs you the most, but you'll also get plenty of perks and special access to tickets.

5. Stay connected online

Many theatres have turned to online content to keep us entertained from the comfort of our homes – both streaming past shows and creating brand new theatre especially for online audiences.
Some of these shows are ticketed, some are put on in return for pay-what-you-can donations, and some are completely free-of-charge.
Check out this online calendar and support your favourite theatres all while getting your hands on some exclusive content.
Lastly, from the team behind the Art of London channels, we thank you all so much for your continued support. This year has been challenging but we are so looking forward to welcoming you back as soon as we can. In the meantime, please sign-up to our newsletter so that we can keep you up-to-date with all the latest news as soon as London's lockdown restrictions are lifted.
Plus, if you'd like to stay in the know about all things theatre, sign-up to Official London Theatre's newsletter too. Sign me up!
Update Info
-
Published
07.01.2021 - a year ago
Category