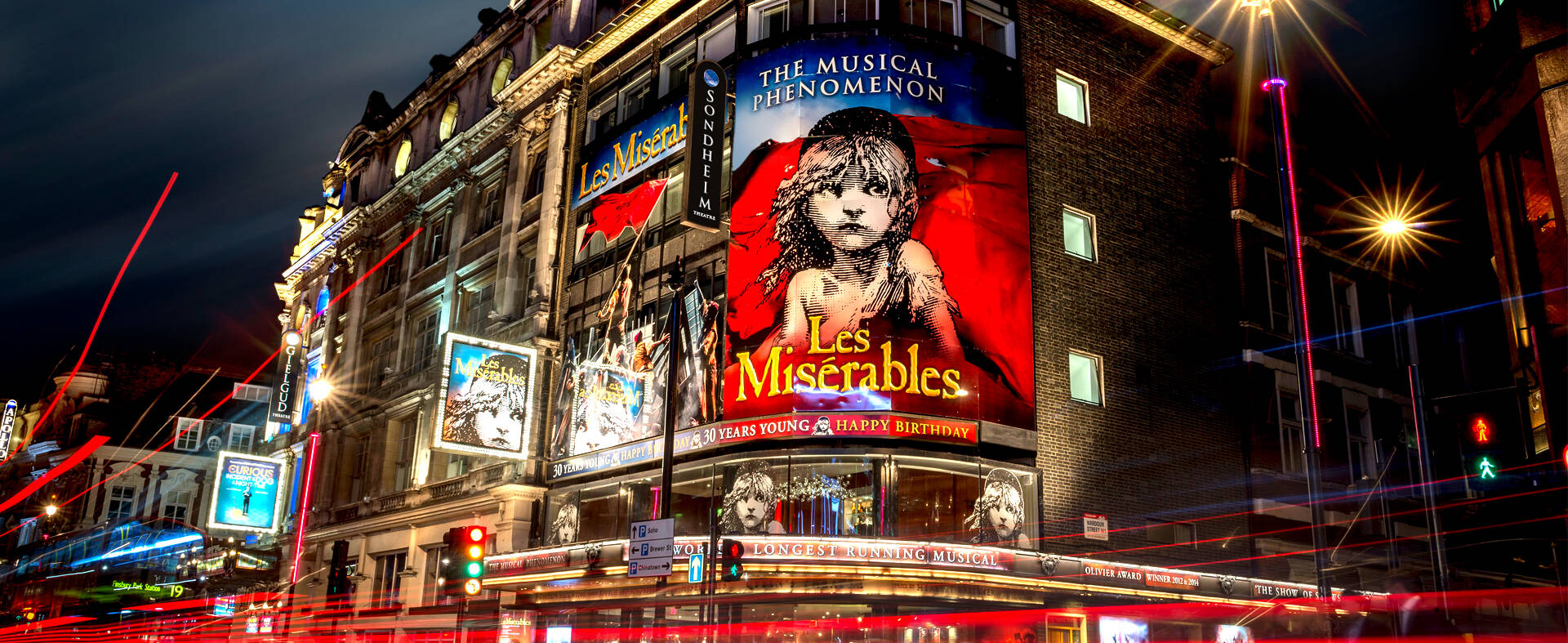 12 unmissable theatre shows coming to the stage in 2021
Add magic to your year with the art of theatre
Back to Itineries
Whether you're looking for a musical to sweep you off your feet or to soothe your soul after a troublesome year, discover our guide to what's on in theatreland throughout 2021.
Itinerary Info
Good for
Theatre, culture, things to do in London, must-see theatre shows in 2021, top London shows, plan your visit
Getting around
Close to Leicester Square, Covent Garden, Green Park, Piccadilly Circus, Bond Street, Oxford Street, St James's Park tube stations. Nearby bus routes include 6, 9, 14, 19, 22, 38, N9, N19, N22, N38, N94. Nearby Santander bicycles and bicycle parking available.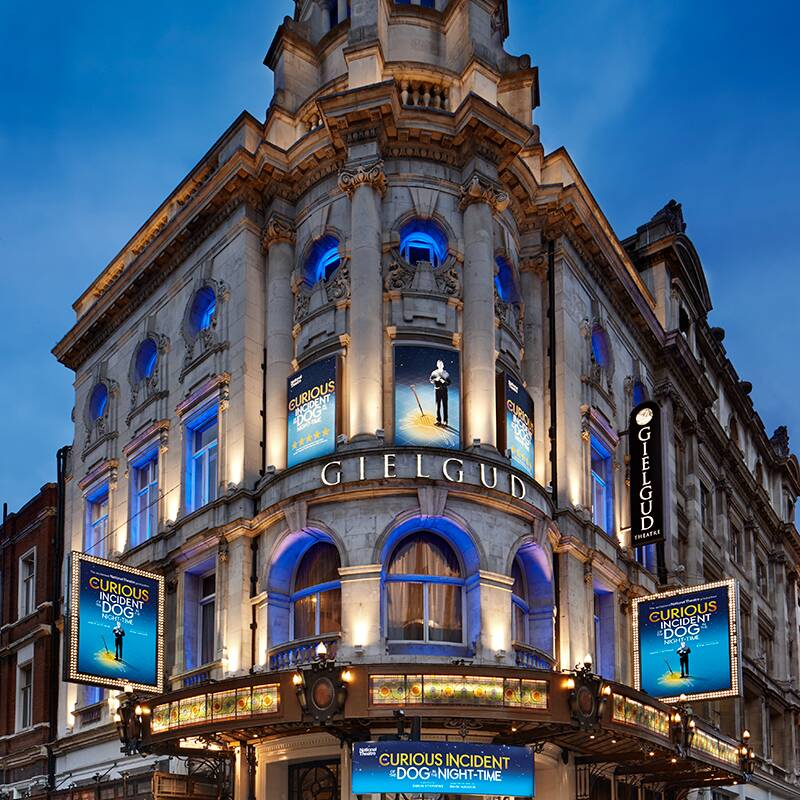 The Gielgud Theatre was opened on 27th December 1906 as the Hicks Theatre in honour of actor, manager and playwright Seymour Hicks, for whom it was built. Designed by W.G.R. Sprague in Louis XVI style, the theatre is a pair with the Sondheim Theatre, originally known as the Queen's Theatre, which opened in 1907 on the adjacent street corner.

Read more
about Geilgud Theatre
Harold Pinter Theatre
Theatre
The Harold Pinter Theatre opened in 1881 as the Royal Comedy Theatre and staged hugely successful shows, such as The Rocky Horror Show's West End debut. The name changed in 2011 to The Harold Pinter Theatre in honour of Pinter's work for the Comedy Theatre. The theatre recently produced Pinter at the Pinter, a series of one-act plays in celebration of Pinter himself.
Read more
about Harold Pinter Theatre
The Apollo Theatre first opened its doors more than a century ago in February 1901. It is a Grade II listed building and one of the most well-known theatres in London's West End. Based on architect Lewin Sharp's design, Henry Lowenfield - a Polish-born British businessman and theatrical impresario - commissioned the building's construction. When the theatre officially opened, it became the 4th legitimate venue for theatrical performances to be built on Shaftsbury Avenue.
Read more
about Apollo Theatre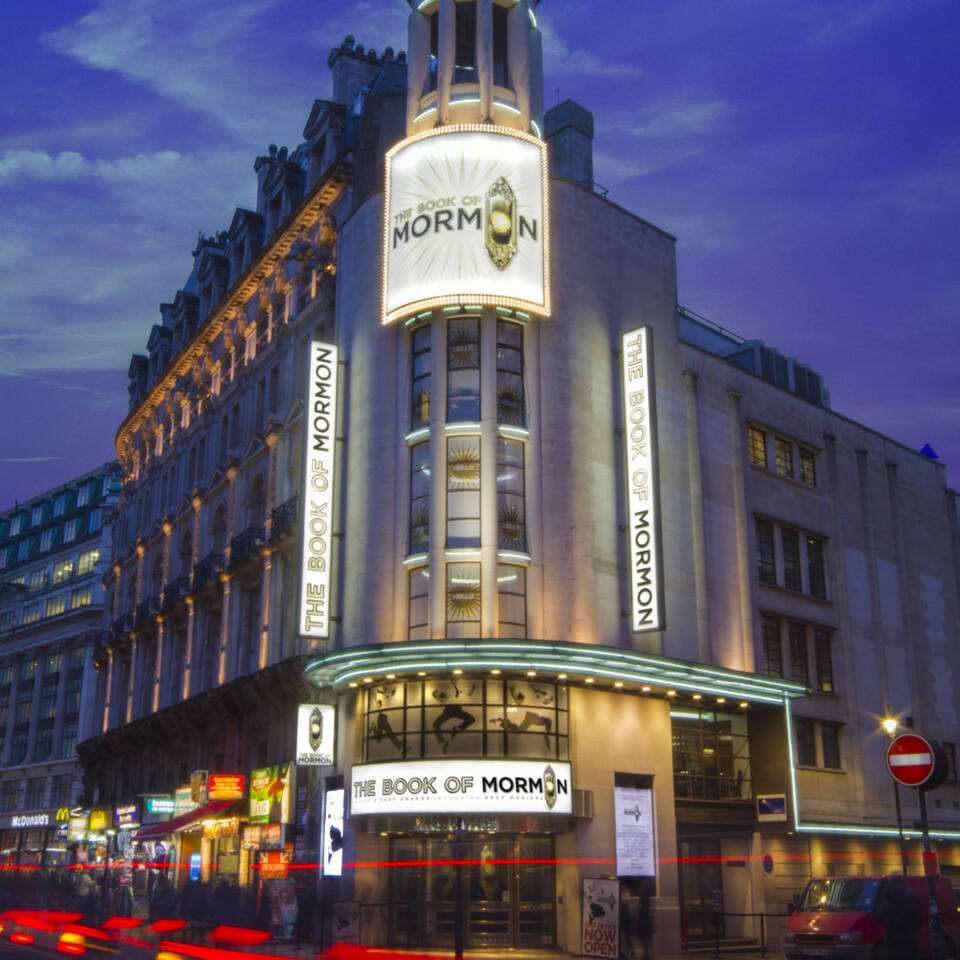 Prince of Wales Theatre
Theatre
Prince of Wales Theatre, home to The Book of Mormon, is part of Delfont Mackintosh Theatre group which is owned by Sir Cameron Mackintosh and operates eight of the most prestigious theatres in London's West End. Designed by architect C. J. Phipps, in 1884 the theatre was initially known as Prince's Theatre.
Read more
about Prince of Wales Theatre
Originally The Queen's Theatre, the Sondheim Theatre is a popular venue on Shaftesbury Avenue in London's West End and home to the international award-winning musical, Les Misérables. When the theatre opened on 8th October 1907, it was a twin to the Hicks Theatre, now the Gielgud Theatre. Both the theatres followed W. G. R. Sprague's design.
Read more
about Sondheim Theatre
The Hippodrome Casino
Casino
Discover the UK's largest and most popular casino and entertainment venue comprising three gaming floors, slots room, a Poker Stars deck, 180-seat cabaret theatre and London's number one steak house. Plus, enjoy a drink at one of the six resident bars, indoor smoking terrace, or heated outdoor terrace spanning three floors of this incredible casino.
Read more
about The Hippodrome Casino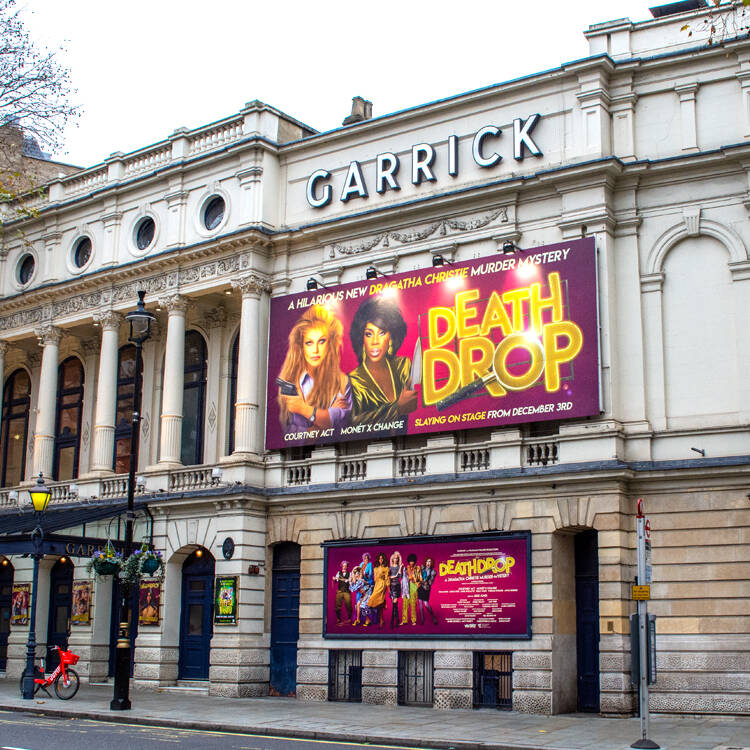 The Garrick Theatre opened on 24th April 1889 with The Profligate, a play by Arthur Wing Pinero. In its early years, it specialised in the performance of melodrama, and today the theatre is a receiving house for a variety of productions. The theatre is named after David Garrick, and was designed by Walter Emden.
Read more
about Garrick Theatre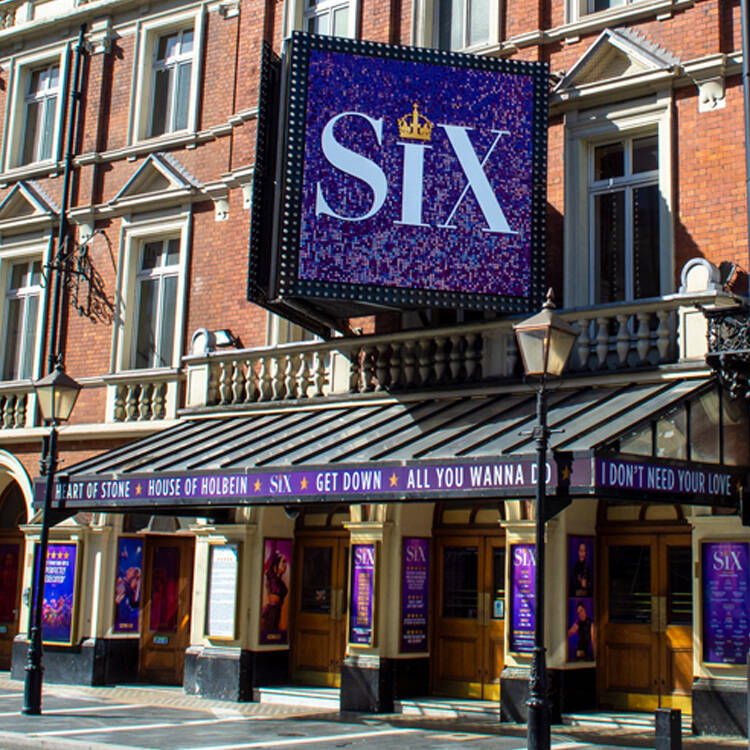 Opened in 1888, the Lyric Theatre is the oldest surviving theatre on Shaftesbury Avenue. It's now home to stage-show spectaculars including Six The Musical. C. J. Phipps built the theatre for the producer Henry Leslie, who financed it from the profits of the light opera hit, Dorothy.
Read more
about Lyric Theatre