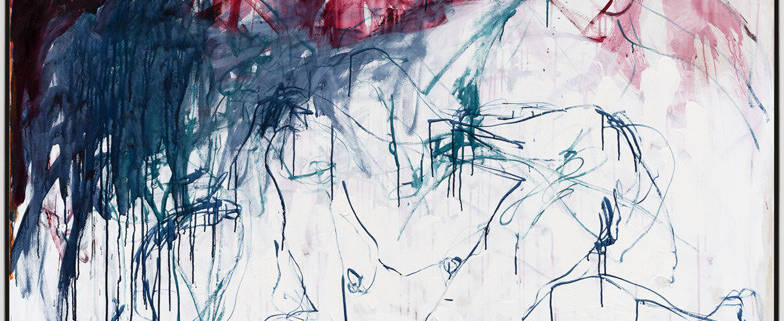 Virtual tour – Tracey Emin / Edvard Munch: The Loneliness of the Soul
News
See inside 'Tracey Emin / Edvard Munch: The Loneliness of the Soul'
While the doors of the Royal Academy of Arts remain closed during the UK's third lockdown, art addicts can explore the brand new virtual exhibition Tracey Emin / Edvard Munch: The Loneliness of the Soul from home.
Tracey Emin has long had a fascination with the Norwegian Expressionist and painter of The Scream, Edvard Munch: in her words, "I've been in love with this man since I was eighteen".
In 1998 she even created a haunting video piece filmed at the same Oslo jetty that was the location of many of his well-known works. It is just one example of how, like Munch, she embraces even the most painful experiences to create art.
The exhibition features more than 25 of Emin's works including paintings, as well as neons and sculpture. These works, which explore the loneliness of the soul, have been chosen by Emin to sit alongside a carefully considered selection of 18 oils and watercolours drawn from MUNCH's rich collection and archives in Oslo, Norway.
Watch the video above to take the virtual tour. Or, learn more.
It is no secret how dramatically the past year has impacted the cultural sector.
The Royal Academy of Arts is unique among other art institutions in receiving no regular government funding and with their ability to generate income curtailed by closure, one of London's greatest art institutions are in a more precarious position than ever.
Your support has been a lifeline to the Royal Academy during this time. As a thank you, they're opening up the Tracey Emin / Edvard Munch exhibition to you at home with the latest virtual tour.
So, sit back, enjoy a virtual visit to this five-star exhibition and, if you can, please consider supporting the RA's future by donating or becoming a Friend.
Lastly, from the team behind the Art of London channels, we thank you all so much for your continued support of London's arts and cultural sector. This last year has been challenging but we are so looking forward to welcoming you back to rediscover London's cultural epicentre as soon as we can. In the meantime, please sign-up to our newsletter so that we can keep you up-to-date with all the latest news as soon as London's lockdown restrictions are lifted.
Plus, if you'd like to stay in the know about what's on at the Royal Academy of Arts, sign-up to their newsletter too. Sign me up!
Update Info
-
Published
26.01.2021 - a year ago
Category