Virtual things to do at home throughout lockdown 3.0
Immerse yourself in art in every form
Back to Itineries
From online art galleries, virtual theatre shows and extra special delivery services, uncover a treasure-trove of fun things to do at home during the UK's third nationwide lockdown.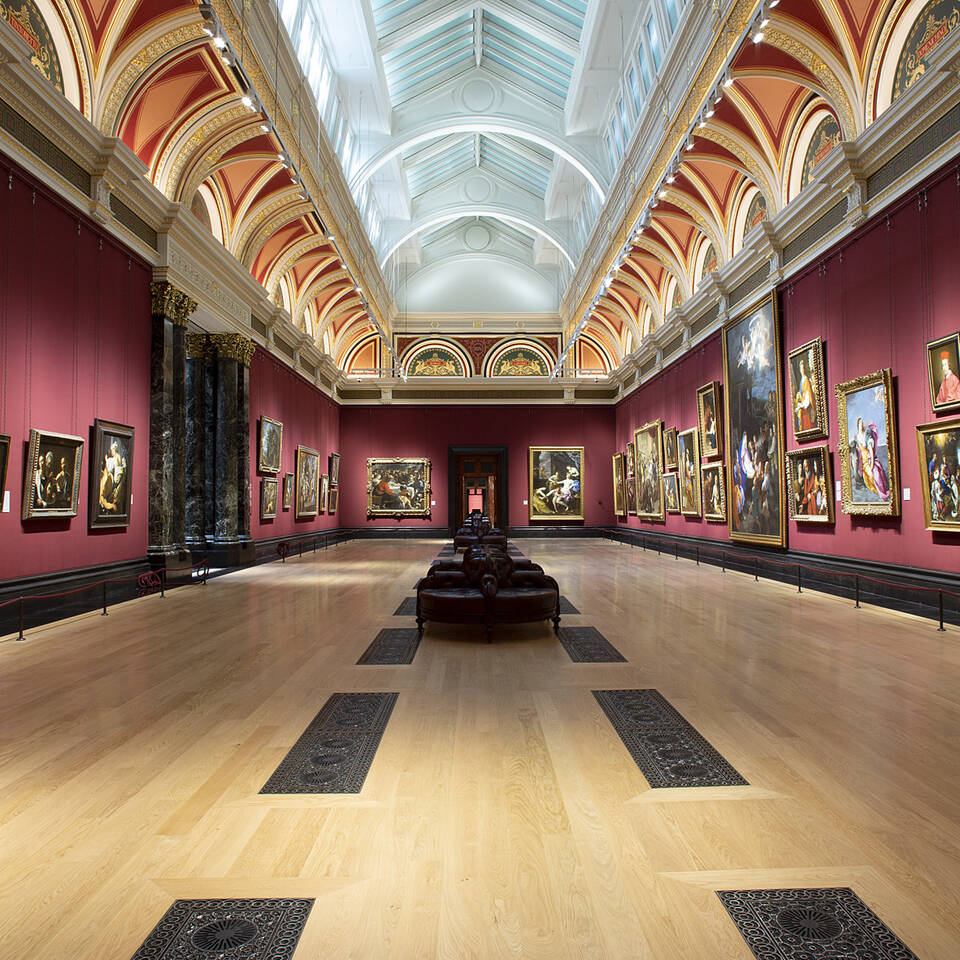 The National Gallery is one of London's greatest art museums located in Trafalgar Square, London. Founded in 1824, it houses a collection of over 2,300 paintings dating from the mid-13th century to 1900.
Read more
about National Gallery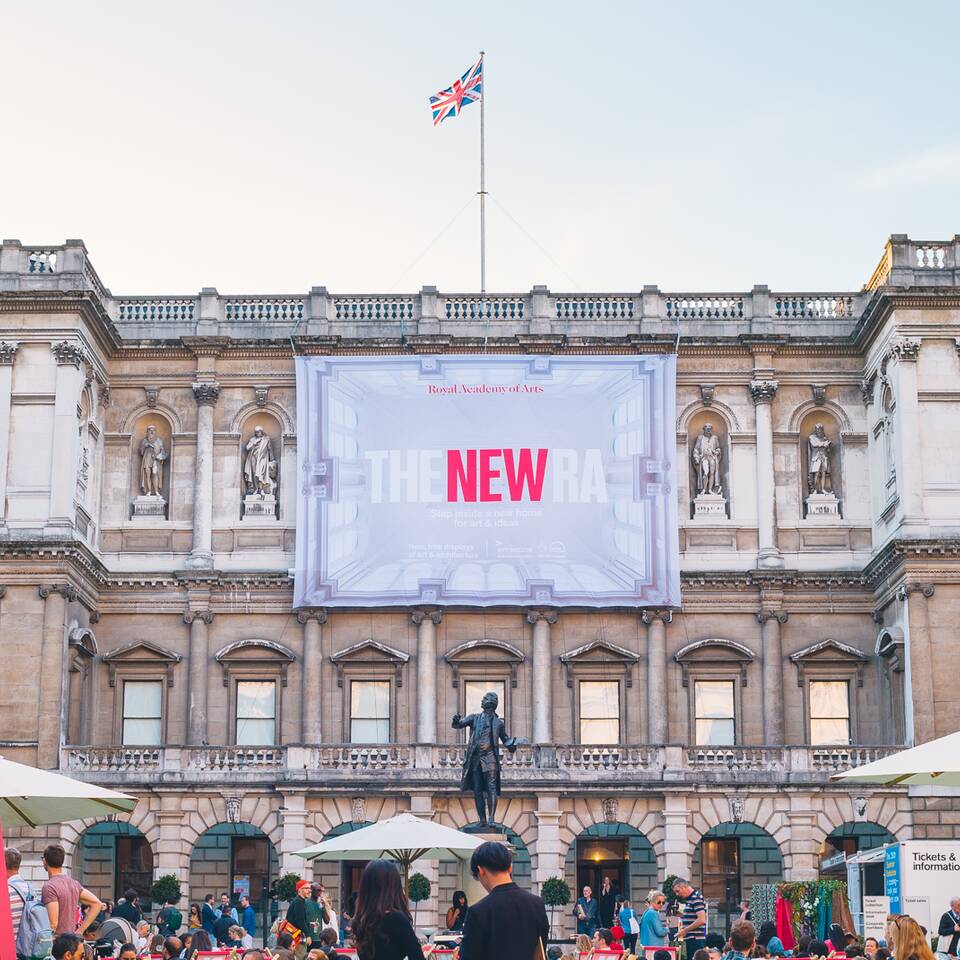 Royal Academy of Arts
Gallery
The Royal Academy of Arts is a world-renowned art institution based in Burlington House on Piccadilly, London. For over 250 years, the RA has existed to champion art and artists and offers a place where art is made, exhibited and debated. Enjoy their expanded campus with free displays, new spots to eat, drink and shop, and much more.
Read more
about Royal Academy of Arts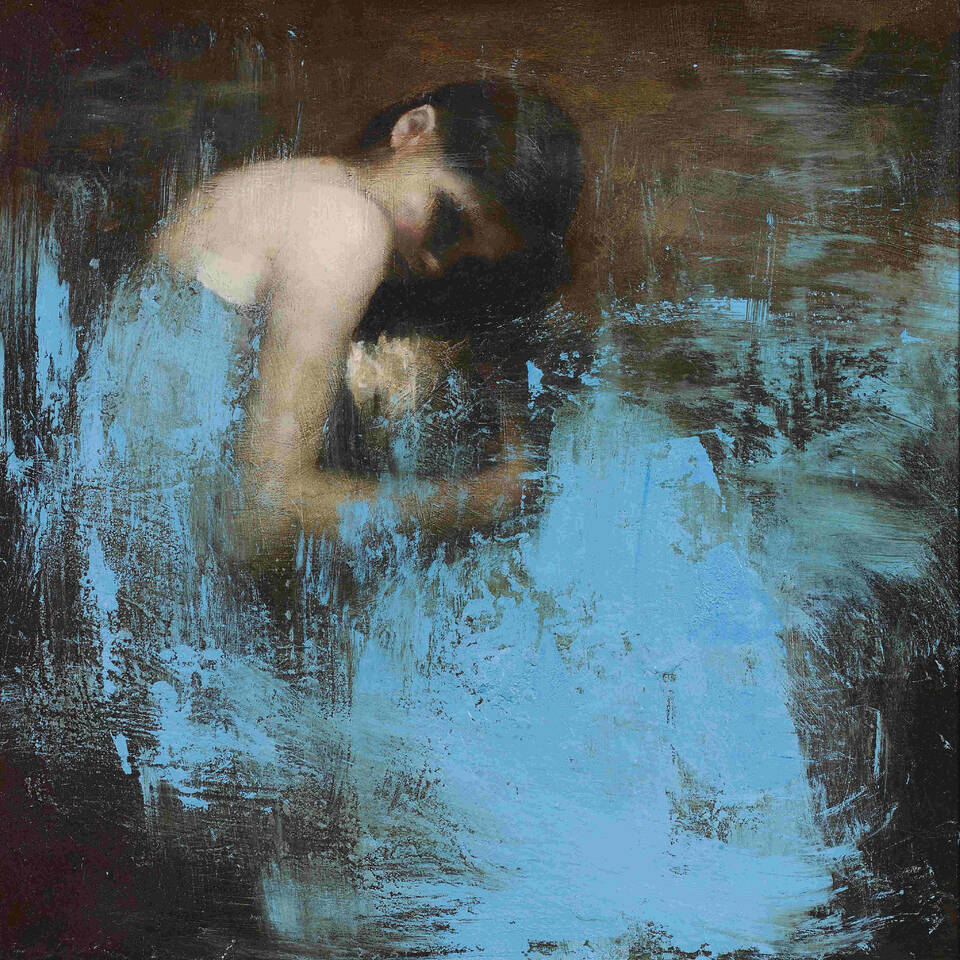 Panter & Hall has two West End galleries, one in Pall Mall and the other in Cecil Court. After more than three hundred exhibitions and over a hundred art fairs, they have forged a solid reputation for dealing in art and artists of talent. Specialising in contemporary Scottish paintings and Modern British art, they also offer a large stock of mid-century art to the interior designer market.
Read more
about Panter & Hall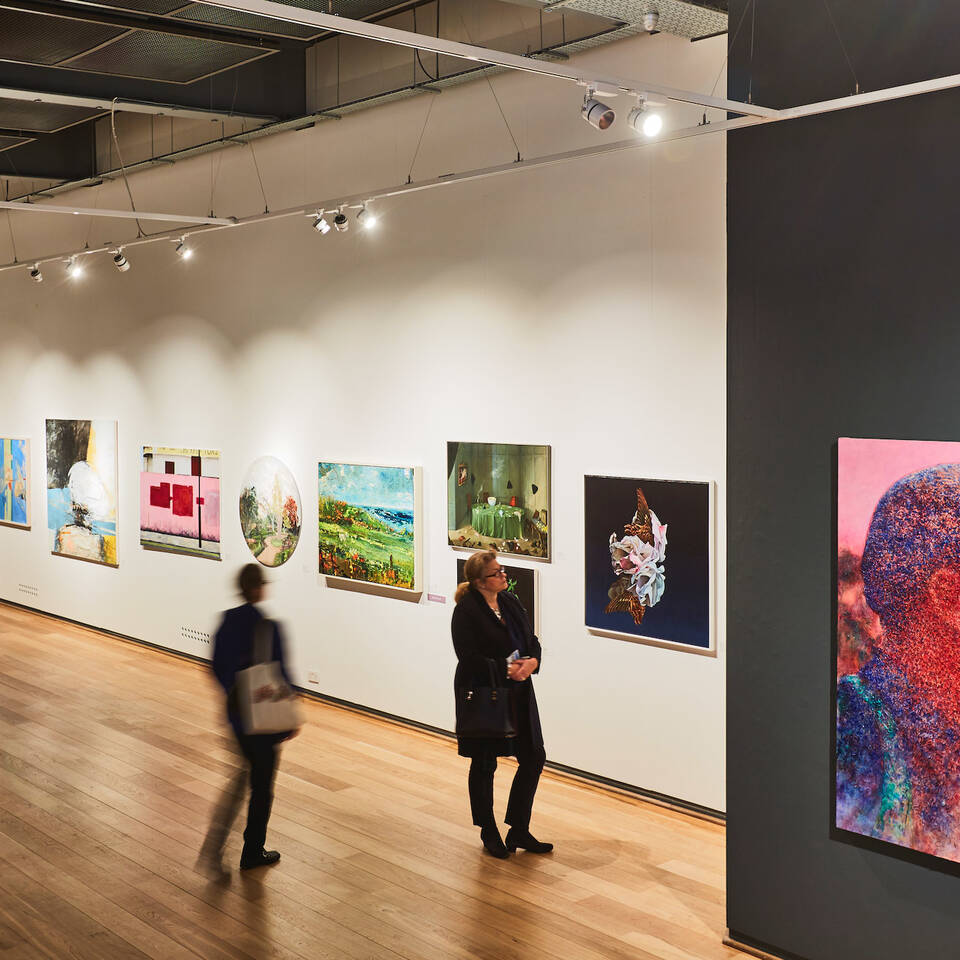 The national focal point for contemporary figurative art, and home to the Federation of British Artists, a major visual arts charity established in 1961. The Federation (FBA) comprises nine of the UK's leading art societies, specialising in oil, portrait, marine, wildlife, watercolour, pastel, printmaking and sculpture. Many of the Mall Galleries exhibitions focus on contemporary representational art, each of them offering art for sale at affordable prices.
Read more
about Mall Galleries
The Crystal Maze LIVE London Experience
Entertainment
The Crystal Maze LIVE London experience offers 70 minutes of frantic, frenetic, silly team fun. Relive the iconic 90's TV show in teams of up to eight people, aged 13 and over. Explore four different zones testing your teams skills, endurance and mental strengths. The more challenges you complete, the more Crystals you win and the more time you'll have for the final test in … drumroll… The Crystal Dome.
Read more
about The Crystal Maze LIVE London Experience
The Wolseley is a café-restaurant located in Mayfair, on London's iconic Piccadilly serving breakfast, lunch, afternoon tea, dinner and weekend brunch. Explore The Wolseley's online shop for the perfect present or indulgent treat for every occasion. Plus, discover their delightful range of gift hampers, candles, teas and coffees, silverware and much more.
Read more
about The Wolseley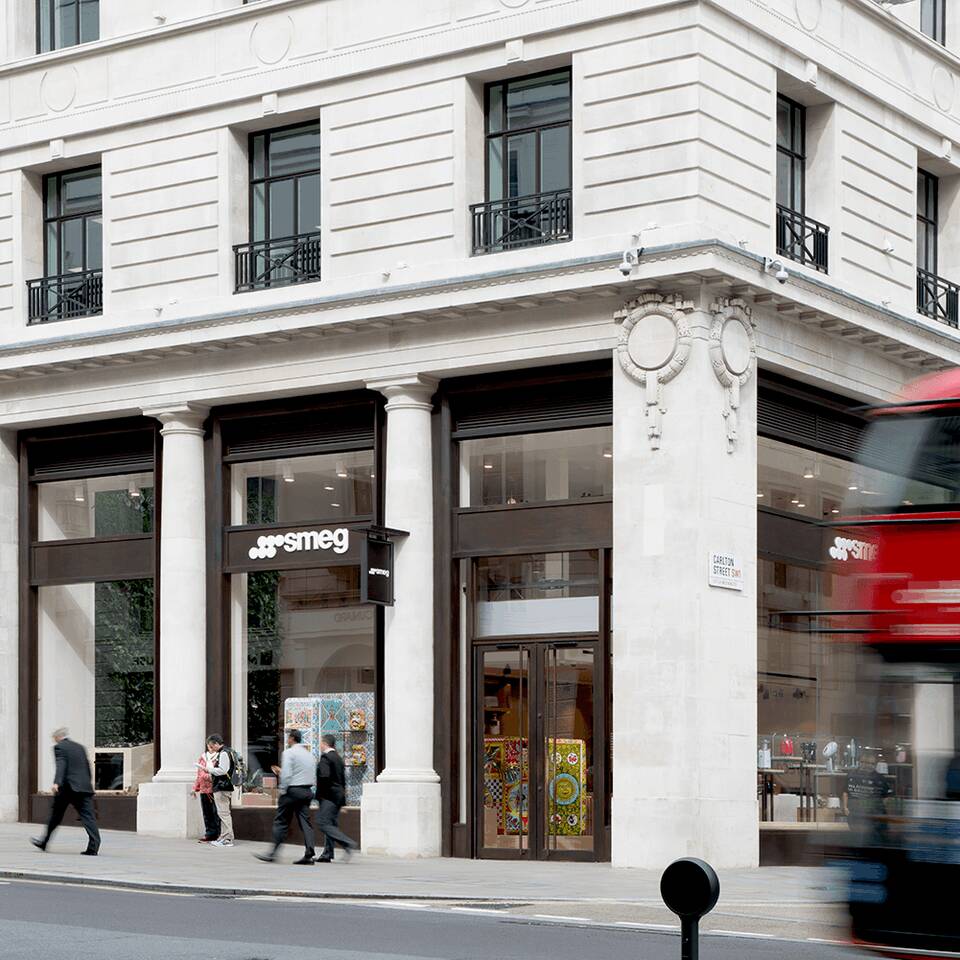 Smeg Flagship Store
Retail
Smeg's new state of the art London flagship store is situated on the corner of the recently redeveloped St James's Market. Located amongst the West End's most exciting destinations. With an extensive range of large appliances, from ovens and cookers to fridges and dishwashers on display, the store also sells a wide range of small appliances and accessories, each with Smeg's hallmark signature style and design.
Read more
about Smeg Flagship Store
Aspinal of London is a quintessential English lifestyle brand. Discover handcrafted luxury leather goods for men and women including handbags, accessories and gifting ideas. Add a personal touch with their embossing and engraving service to create a truly unique gift. They use traditional hot presses and brass blocking dies to hand-emboss your chosen leather gift with a choice of gold or silver foil or blind embossing.

Read more
about Aspinal of London
The Apollo Theatre first opened its doors more than a century ago in February 1901. It is a Grade II listed building and one of the most well-known theatres in London's West End. Based on architect Lewin Sharp's design, Henry Lowenfield - a Polish-born British businessman and theatrical impresario - commissioned the building's construction. When the theatre officially opened, it became the 4th legitimate venue for theatrical performances to be built on Shaftsbury Avenue.
Read more
about Apollo Theatre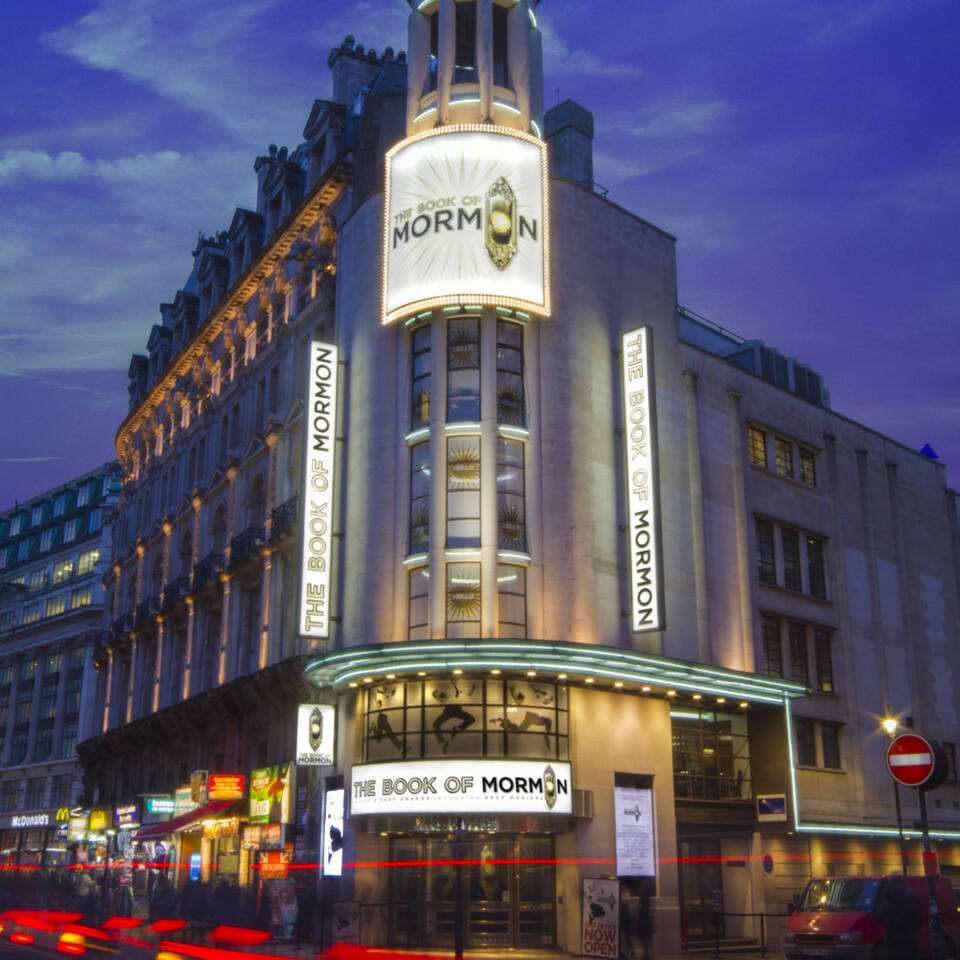 Prince of Wales Theatre
Theatre
Prince of Wales Theatre, home to The Book of Mormon, is part of Delfont Mackintosh Theatre group which is owned by Sir Cameron Mackintosh and operates eight of the most prestigious theatres in London's West End. Designed by architect C. J. Phipps, in 1884 the theatre was initially known as Prince's Theatre.
Read more
about Prince of Wales Theatre